Best Cell Phone Plans in Los Angeles, CA
Find and compare the best cell phone plans in Los Angeles, CA at Wirefly. Which cell phone carrier has the best coverage in your area? Click the carrier logos below to launch their coverage maps. Then, use our tool below to compare the price and features of each carrier's plans. Smaller carriers and MVNOs typically run on the networks of one of the big four carriers you see below.
What's the best cell phone plan in LA?
Los Angeles is the largest city in California and one of the largest in the entire United States. It has almost 4 million residents, and just about all of them have a cell phone. Even though there are many neighborhoods in the city that don't exactly match the glamorous image people see on TV, Los Angeles represents what most people think of California. It has the entertainment industry, several theme parks, upscale neighbors and plenty of spectacular beaches, making it no surprise that so many come for a visit or to relocate.
Whether someone counts themselves among the city's many residents or is simply visiting from out of town, it's important to have good cell phone service. Just about everyone gets around by car, either by driving themselves and navigating with GPS, or by calling a car using a rideshare app, such as Uber or Lyft. Strong connectivity isn't optional in Los Angeles. It's a must have.
Although most Los Angeles residents appreciate that amazing weather, one thing they don't always appreciate enough is the great cell phone coverage available throughout the city. There are deals available through quite a few carriers, and that includes major carriers and smaller ones.
Among the major carriers, Verizon and AT&T tend to have the fastest download speeds. When it comes to smaller carriers, MetroPCS is a great choice. However, it's hard to go wrong when 4G LTE is available around the whole city. There are a couple areas where coverage gets a bit weaker though, specifically in the mountains to the east of the 101 and in the coastal San Pedro area.
Tips for getting the best plan in Los Angeles
Even though there are many factors that go into selecting a cell phone plan, three are typically the most important. These factors relate to the consumer's phone usage, the amount of money they're willing to spend on their monthly service plan, and whether they would like to purchase a new phone with their new plan or stick with what they have.
When it comes to usage, the consumer needs to look at both the way they intend to use their phone data and how much of that data they think they'll need. Certain consumer may consider this and find out that there's a budget plan that's a great value and fits their needs perfectly. Others will find that they need something more.
How much something costs is always critical, particularly when it comes to monthly services. Budget should be one of the first things a consumer figures out, as this will allow them to compare only the plans that they can afford.
Getting a new smartphone with all the latest features may be exciting, but not every consumer wants to do this. Some are fine sticking with an older model, and this can same them some money when they make the switch.
There really isn't one service plan that will be right for every consumer. It varies depending on the specific needs of each consumer. A plan which is perfect for one person could be completely wrong for the next one.
Should you get unlimited data?
This isn't an easy question to answer, because it's another one of those things that will depend on the consumer. Someone who is almost always at the home or office and connected to a Wi-Fi network there probably won't go through too much mobile data. On the other hand, someone who is constantly streaming videos while on the go or someone who has a family plan with several social media-obsessed teenagers on it will likely need much more data, otherwise they're risking throttling or racking up overage charges. The amount of data that the average smartphone user consumes is approximately 2 GB each month.
It's important to note that when it comes to data, unlimited doesn't always mean unlimited. There are three main types of plans that a carrier could be referring to when they say "unlimited."
First is the unlimited plan that has throttling. The plan will specify a certain amount of data, such as 2 GB. When the user reaches that amount, their data is throttled by the carrier and they go from high speeds to slow 2G speeds, which makes it difficult to do much. On a positive note, there is no possibility of overage charges.
Next, there is the unlimited plan that has standard definition (SD) video streaming only. The user can't stream in high definition (HD) with this type of plan.
Finally, there is the real unlimited plan without any restrictions. There is no throttling at any point, regardless of how much data the user consumes, and videos are in crystal-clear HD, not SD.
There are ads for unlimited data plans all the time on TV, the internet and radio programs. These should always be taken with a grain of salt, because the carrier is usually referring to an unlimited plan that has throttling. It's a good idea to read the fine print, if possible, to confirm what the actual terms of the plan are.
Finding the best cell phone plans in Los Angeles, CA
For a long time, the technology in smartphones was evolving faster than the 'Big Four' wireless carriers in the United States. As phones grew into high-powered, pocket-sized computing devices, carriers enacted limited data plans, limits on voice minutes, and costly charges for exceeding a monthly limit of text messages. Now, this is no longer the case. Over the past few years, the wireless industry has gotten far more competitive and the end result is good for the consumer. Due to the price wars between carriers, there has never been a better time to shop for a new cell phone plan plan, or an entirely new carrier in Los Angeles, CA. If you want to find the best plan for you, there is a lot to think about before purchasing a new plan.
Los Angeles, CA cell phone coverage and reception is excellent
Poor coverage typically isn't a problem for consumer in the Los Angeles area. The four major carriers all have strong coverage networks in Los Angeles, which makes sense considering the size of the city. Carriers tend to provide solid coverage in big cities and popular metropolitan areas, although there can be some spots on the edges of town where reception gets a little iffy. Another benefit of the coverage that the major carriers provide is that it means the smaller carriers using their networks will also have great coverage.
Coverage varies across the country, so a key factor in your decision making should be finding a cell phone plan that offers the best coverage for Los Angeles, CA. You may really love the features, benefits and price of a plan, but it's important to make sure you're going to get great coverage in Los Angeles, CA. Everyone has encountered the frustrating experience of bad connections, so be sure to avoid those experiences by comparing each carrier's coverage map. Most carriers now have coverage everywhere, but the maps tell you how reliable that coverage will be.
Handling coverage issues in Los Angeles
It's annoying for consumers to have trouble understanding the person they're speaking with or to have their calls drop, and this is even more of a concern when it occurs in an area where they spend much of their time, such as the home or at work.
Even though consumers often want to blame the carrier for these types of issues, it's not always the carrier that's at fault. The device can also play a major role here. The newest devices on the market have the most advanced technology, which can allow them to use new coverage signals carriers have that older devices can't access. This means that newer phones often provide far superior coverage and call quality.
In most major cities around the United States, Los Angeles included, coverage tends to be very good with any of the carriers that offer service there. But no matter which carrier a consumer chooses, it will have its dead spots, which are areas where it doesn't have service. The best way for a consumer to avoid potential issues is to look at a coverage map for that carrier before getting a plan with them.
Carriers have their own methods to ensure that customers get a satisfactory experience. With T-Mobile, the customer can take advantage of free in-home extenders on their Wi-Fi. This makes their in-home coverage much better, and ensures solid coverage even in a dead spot.
Many carriers now have Wi-Fi calling available, and it doesn't even require any equipment. The phone taps into a Wi-Fi network to route the call, and the call quality depends on the connection to the network instead of coverage.
There are several carriers that have money back guarantees with their service. Sprint is one of them. If the consumer isn't happy with the coverage, they can cancel within the first 30 days without getting stuck with any penalty fees.
Los Angeles has a diverse collection of neighborhoods, and the good news is that the major carriers provide 4G LTE service in all of them. This includes central Los Angeles, the area around Los Angeles International Airport, Hollywood, Pasadena, Cerritos, Whittier, Culver City, Pacific Palisades, Santa Monica, Baldwin Hills, Manhattan Beach and Redondo Beach. Because the smaller carriers operate on the major carriers' networks, they too can provide high-speed data throughout the city and the surrounding areas.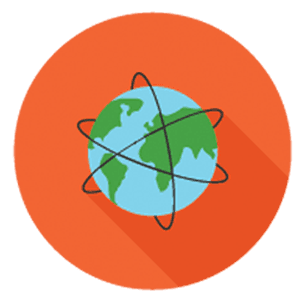 Kinds of cell phone plans in Los Angeles
Most Los Angeles, CA residents desire cell phone service that gives them all the minutes they want, all the texting they care for, and lets them freely use data. Deciding on a wireless plan is determined by several aspects such as data limitations, available minutes, and texting restrictions.
When you rely on a cellular phone for the majority of your exchanges, it's very reassuring to have a mobile package that accommodates you fully. You can research various companies and plans on this site to determine the amount of money you can save if you already have a cellular plan. The three types of mobile plans are: individual plans, family plans, and prepaid plans.
With an individual plan, you have a single line with a single rate for talking, texting, and data sharing. It doesn't come with any other lines or hardware. If you are a single adult, then a personal cell phone plan could be your smartest option.
Family plans allow you to have a wireless line for every one of your family members. Although family plans cost more, they're still your best option if you require multiple lines. Their prices are cheaper compared to having multiple personal plans also. Family plans usually split texts, minutes, and data usage between members, so you'll want to find a plan that's large enough to accommodate your whole family's requirements.
Prepaid or pay-per-use plans are versatile with regard to their price structures. Pay-per-use service has improved considerably since prepaid mobile phone cards first arrived on the scene. It's easy to buy a no-contract phone at your favorite shopping center in Los Angeles, CA and begin using it immediately. You pay just for how much you use it, but there may be extra charges. Additionally, phone costs are often more expensive unless you choose a very basic or inexpensive phone. A lot of prepaid mobile phone plans provide the most recent and cutting-edge smartphones also. Best of all, you aren't obligated to adhere to a contract.
With most contract plans, you'll have to be enrolled for at least two years, although a few service providers have one-year packages available. There is a fee you must pay every month, but you're required to keep on paying until the contract expires. If you decide to terminate it, you will be assessed an early cancellation charge, which means that any time remaining on your term will be added to the charge as a ratio along with an additional penalty.
Making the best plan choice
Data Usage
To find the plan that's right for them, the consumer should estimate how much data they need. They can do this by looking at previous phone bills or considering how much time they spend using mobile data per day, without a Wi-Fi connection.
At about 10 minutes of mobile data use per day, the consumer's going to need a plan that has at least 500 MB per month. At about 20 minutes of mobile data use per day, the consumer's going to need a plan that has at least 1 GB per month. At about 30 minutes of mobile data use per day, the consumer's going to need a plan that has at least 2 GB of data per month.
These are all estimates, and the consumer could always just assume they use 2 GB per month, which is average.
Cost
Consumers are always trying to get the best prices and the most features. To do this with a cell phone plan, they should compare all their options and see which plan is affordable while providing the features they need. Going the small carrier route is often a great way to score a low price, and the consumer can spend even less if they keep their old device.
When a phone bill is too much
If a consumer isn't sure whether they're paying too much for their plan, they should look at their bill to check their usage. They can then compare that usage to other plans to see if they can get a plan that covers their needs and is less expensive.
Choosing a wireless plan that works best for you
When you are searching for a wireless plan, you will need to consider who will all be using the plan and the different services that you will need to include. Almost all cell phone carriers factor three things into each plan: minutes, text messages, data usage in MB or GB.
When you choose a cheaper plan, you can set a limit on how many minutes and text messages you can use to about 400 or less. But if you talk on the phone a lot and send multiple text messages, an unlimited plan will be the best bet. When you choose a no contract plan, you'll be loading your wireless card with cash that will pay for the minutes. These can be purchased by the minute or bought as a package. For example, 1,000 minutes for a flat rate of $40 is a typical purchase. When your minutes are used up, you'll need to add more to your plan.
The amount of data you use is another big factor in how to pick a cell phone plan. Almost all carriers in the Los Angeles, CA area charge higher amounts for high data usage, and there are basically no plans that allow for unlimited data. Cell phone plans are usually priced per gigabyte and megabyte. With many plans, going over the data limit per month can occur and will cost you in overages. To avoid this, choose a data plan that will be enough for yours or your family's needs.
What carrier is the best choice in LA?
There are commercials by cell phone carriers airing all the time throughout Los Angeles, and they always talk about how the carrier's latest plan is their best yet for a low price. It's tough to know who to believe and to stay on top of the latest deals. Comparison tools that have all the latest plans available can be a huge help in this regard.
Best Cell Phone Plans in Los Angeles, CA ZIP Codes
90001
90002
90003
90004
90005
90006
90007
90008
90009
90010
90011
90012
90013
90014
90015
90016
90017
90018
90019
90020
90021
90022
90023
90024
90025
90026
90027
90028
90029
90030
90031
90032
90033
90034
90035
90036
90037
90038
90039
90040
90041
90042
90043
90044
90045
90046
90047
90048
90049
90050
90051
90052
90053
90054
90055
90056
90057
90058
90059
90060
90061
90062
90063
90064
90065
90066
90067
90068
90070
90071
90072
90073
90074
90075
90076
90077
90078
90079
90080
90081
90082
90083
90084
90086
90087
90088
90089
90091
90093
90095
90096
90099
90101
90102
90103
90189