Compare The Best Internet Providers of 2023
Call (855) 652-1598
Today's consumer has a variety of choices for high-speed Internet services, including DSL, cable Internet, fiber optic Internet, and satellite Internet. With so many choices available, the market has become much more competitive. This means that prices are dropping, downloading speeds are increasing, and great deals are available. However, the variety of options can also be confusing for customers to navigate. Even more confusing is the fact that many options are available either on their own or bundled with television or telephone services.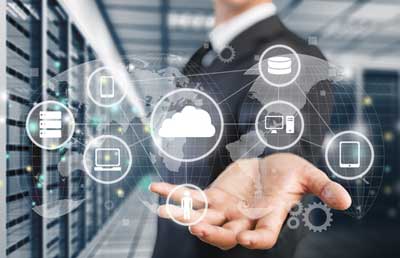 Wirefly enables customers to find the best deals for high-speed Internet. By comparing cable, satellite, and DSL high-speed Internet providers, we find the right company and Internet option for each customer. When applicable, our tool can even find Internet options that are compatible with a customer's current telephone or television service. Enter your zip code into the tool above to begin a search.
If you're interested in business internet providers, Wirefly has a separate section for that. If you are interested in testing your current internet speed, you can use the Wirefly Internet Speed Test. This test works on all devices and does not require Java or Flash to run.
High Speed Internet Service
Wirefly offers a powerful yet simple-to-use comparison engine for people looking to compare Internet service providers. Our full-time price monitoring team makes sure the prices and plans you see are always up to date, so you can make an informed decision.
Here is a brief explanation of how DSL, cable, and satellite Internet connections work as well as their advantages and disadvantages.
Cable Internet Service
Cable Internet is offered through cable companies, who can provide telephone, television, and high-speed Internet services. Through physical coaxial or fiber-optic cables, the cable company creates a physical connection between users and the nearest company location. Internet services are offered through a cable modem, which uses bandwidth from the TV channels to connect to the Internet. Use Wirefly's broadband comparison tool to find the best cable internet for you.
Internet service requires only a small amount of bandwidth, which makes it easy to combine with TV service. Most cable companies offer bundles of TV, Internet, and telephone service, or any combination of the three. Since the Internet connection uses the same cables as the phone and TV services, adding Internet services to existing phone or TV services is as simple as installing a modem. Because a physical connection is established through the cables, the quality of the Internet connection isn't affected by a user's distance from the provider's office.
Cable Internet is particularly convenient for users who don't share a cable channel with anyone else. However, customers who live in an area with many users can experience a decline in Internet speeds and encounter difficulty with cable Internet, especially when other users stream multiple videos or share large data files. This occurs because all of the users on a given channel are sharing the same bandwidth. Customers should also remember that bundles of TV, Internet, and telephone service can be a good deal, but sometimes the services may be cheaper if purchased separately. Use the tools provided by Wirefly to see pricing across all services.
Fiber Optic Internet Providers
The latest digital technological advances that are being offered by Internet providers are fiber optic Internet services. Fiber optic providers offer Internet, TV, and phone service over a fiber-optic network that, to the end user, functions just like cable, only faster in many areas. Fiber optic providers often refer to their services as "FiOS".
DSL Internet
DSL, or a Digital Subscriber Line, is an Internet connection that runs through an analog telephone line. Through this analog telephone line, users have access to bandwidth, a frequency range that can transmit telephone calls. DSL uses the extra bandwidth from this line to connect to the Internet. First, users connect their computers to a DSL modem at home. The modem connects to a service provider through the analog phone line. The service provider then connects to the Internet through a DSLAM, or digital subscriber line access multiplexer. Through this connection, the customer can access the Internet. Compare DSL providers with Wirefly.
Since phone calls requires very little bandwidth, customers can use the Internet through a DSL connection and make phone calls at the same time. Unlike cable, DSLAM isn't compromised by the number of users who log on at once, so it can provide fast Internet service to multiple DSL units in one neighborhood. This means that while other services may advertise faster speeds, DSL may actually be faster in practice. However, if the nearest service provider's office is far away, DSL can be difficult to use. The further the distance from the office, the more the quality of the connection can degrade. Prospective customers should check with their local providers and read customer reviews to ensure the quality of the DSL connection in their area. Also, customers without an existing analog phone line need to keep in mind that they will be required to install a phone line in order to set up a DSL connection.
Satellite Internet Service
Satellite Internet service provides Internet access through a satellite dish. First, customers connect a modem in their home to a satellite dish. The satellite emits frequencies to the dish, which are in turn transmitted to the modem. These frequencies allow the customer to connect to the Internet.
Though satellite isn't the most popular option for high-speed Internet, it's an ideal option for users in rural or remote areas. Many times traditional telephone companies or cable companies may not be available at all for these customers. If services are offered, their distance from the service providers' offices could result in a low-quality connection that could be slow or costly. In order to subscribe to a satellite Internet service, a customer will be required to install an equator-facing satellite dish. For rural customers or customers with an existing satellite dish, satellite Internet service could be a viable option.
Xfinity Disclaimer: Offer ends 06/21/18. Restrictions apply. Not available in all areas. Limited to new residential customers. Requires subscription to Xfinity - Secure service. 2-year minimum term agreement required for Xfinity TV, Internet, and Voice services. Additional 2-year minimum term agreement required for Xfinity Home - Secure at $39.95 per month for 24 months for monthly recurring service charges totaling $958.80, minus applicable discounts. Early termination fee applies if all Xfinity services are cancelled during the agreement term. Any other equipment not included with offer, installation, taxes and fees, including regulatory recovery fees, Broadcast TV Fee (up to $8/mo.), Regional Sports Fee (up to $6.50/mo.) and other applicable charges extra, and subject to change during and after the promo. Additional outlet service fee applies for multi-room viewing. After applicable promo, or if any service is cancelled or downgraded, regular rates apply. Comcast's monthly service charge for upgrading from Performance to Blast! Internet service is $14.50 more per month (subject to change). TV and Internet service limited to a single outlet. May not be combined with other offers. TV: Limited Basic Service subscription required to receive other levels of service. On Demand selections subject to charge indicated at time of purchase. Not all programming available in all areas. Internet: Actual speeds vary and are not guaranteed.   Voice: $29.95 activation fee may apply. If there is a power outage or network issue, calling, including calls to 911, may be unavailable. Xfinity Home: AZ: ROC 280515, BTR 18287-0; CA: CSLB 974291, ACO 7118 licensed and regulated by the Bureau of Security and Investigative Services, Department of Consumer Affairs, Sacramento, CA, 95814; MN: TS674412; NM: 373379; OR: CCB 192945, TX: B-16922,-02571, ACR-1672104,-1818 We are licensed by the Texas Department of Public Safety Private Security Board whose address is: P.O. Box 4087, Austin, TX 78773, (512) 424-7710; UT: 8226921-6501; WA: COMCABS892DS. Valid 4/19/2017. See www. Xfinity .com/homesecurity for current list. 30-Day Money-Back Guarantee applies to one month's recurring service charge and standard installation up to $500. Call for restrictions and complete details. ©2018 Comcast. All rights reserved.
Charter Communications, Charter Spectrum, Charter Spectrum TV, Charter Spectrum TV Select, Charter Spectrum TV Silver, Charter Spectrum TV Gold, Charter Spectrum Internet, Charter Spectrum Internet Ultra 100, Charter Spectrum Voice, Charter Spectrum Double Play, & Charter Spectrum Triple Play are trademarks or registered trademarks of Charter Communications.​
Find Internet and TV Providers in your area