Best Hosted PBX Providers of 2023: Pricing & Reviews
Find and compare the best hosted PBX providers of the year using this guide. Using the table below, compare hosted PBX service providers by price, features, reviews, and more.
Provider
Plan Details
Monthly Rate*
RATED #1 BY INDUSTRY EXPERTS

Includes 100+ Premium Features
Unlimited Calling, Faxing, SMS, Conferencing
Trusted by over 350,000 Businesses

Details

142 Reviews

Business VoIP Made Easy

First 2 months free
Call Forwarding & Routing
Desktop, Mobile, & Web Apps

* per user for 10+ users, with 2 year agreement

Details

Reviews

Alliance

Simple Control Panel Interface
25 minute easy setup
Daily call reports

* 12% discount for subscribing and paying for a year upfront

Details

13 Reviews

Nextiva Office

Low rates and no contracts
Anytime US-based support
Unlimited calling in US & Canada

* As low as, per month/user

Details

194 Reviews

The phone system built to do business anywhere

Video Meetings & Text Messaging
Call Forwarding & Routing
Desktop, Mobile, & Web Apps

* $5 per additional user

Details

1 Reviews

Get 99.99% network reliability with Fios.

Business Digital Voice
1-year price guarantee
Unlimited data

* Per month. Plus taxes, fees and equipment charges.

Details

10 Reviews
There might be a conflicting definition of what a PBX provider is. There may be other terms that define what a hosted PBX is, but for convenience purposes in this article, we will refer to hosted PBX as the platform or set-up where companies rent out a particular portion of another service' provider's large-scale PBX platform and connect the entire connection to the internet.
The Difference Between Hosted PBX And Traditional PBX
There are many things you need to consider when you want to get the best PBX service for your company. One of those things you should clear up first is the difference between a hosted PBX system and a traditional PBX. A hosted PBX phone system is simply the solution for many companies to get the PBX benefits without paying extra. People who take advantage of this feature will help people save a lot of money in hardware costs and the maintenance and upgrades needed in a PBX operation.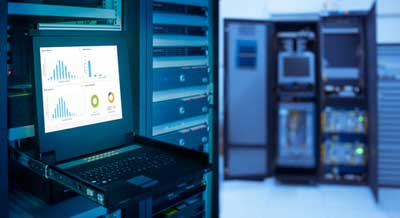 The help of the internet makes all of this so easy. It also helps to know that because of such improvement and innovation in internet technology, people can now access different computers in various locations. With this enhancement, people can now access the database of various systems in different areas across multiple countries. The access and share of all this information make it easier for business to save costs in maintaining a traditional PBX in an office, where it would require a lot of infrastructure costs and other extra expenses. The construction of an actual PBX in your company would require you a lot of power and can be expensive to maintain. There's also a need for solid copper phone lines and phone trunks in your office to make the PBX available for you.
Companies that construct their own PBX will also experience a lot of noise in their office, which makes it hard for the company to do business as usual. These are some problems that not all businessmen would like to carry in their daily operations. These are also the primary factors why companies today are opting for hosted PBX providers where they will ask a separate service provider to host the VoIP services. If you have an on-premise PBX that you want to use, you can get a SIP trunk from a SIP provider in order to use your on-premise IP-PBX with VoIP.
In this article, we will evaluate some of the factors, issues, problems, and features that businesses should encounter when they decide to go for a hosted PBX VoIP service. The hosted version of a PBX will help not only in reducing costs but also in making sure that people in the company experience the highest level of quality calls.
The Benefits of Hosted PBX Phone Systems
People may be asking various questions about the benefits of VoIP, and one of them would probably be about how it can significantly improve the sales of the company. It's important for people to realize that VoIP is not mainly a sales-improvement tool. It's more of a cost-reduction mechanism that helps companies expand their growth by investing the money they saved elsewhere.
The first way that a hosted PBX phone system can help a business is in the monthly costs area. Without a hosted PBX service, a company is forced to install a PBX in the office and will pay a lot to run, maintain and operate it. It also saves a lot of the hardware upgrades that are required to get the VoIP to function correctly. People can also save a lot on reducing the costs to cover moves, upgrades, and changes required when they do VoIP from a remote area. Start-ups that may want to change their offices often could benefit from a hosted VoIP system for this reason.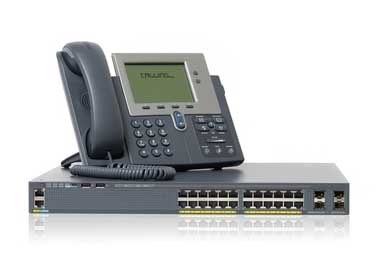 There's also the added benefit of getting free, high-quality tools when a business goes for a hosted PBX. When people also opt for a hosted VoIP PBX, people can also become more connected to various people all over the world without spending too much. It will also be easier to manage an office staff, workforce or a set of talents when people use VoIP. The ease and convenience for companies to establish a communication system without paying a lot will only be made possible via VoIP.
The next benefit of using VoIP that we should mention here is its integration mechanism. State-of-the-art technology is important for businesses to expand, and the use of systems such as CMS and CRS, as well as Quickbooks and Salesforce, will also be the best way that businesses can establish a better revenue-generating tactic.
Did we mention already that a VoIP will save people thousands of money compared to a traditional PBX? Money is always a great incentive for people to choose a product. With a hosted PBX system, this significant amount of money will be channeled to other strategies of the company, such as marketing, branding and transport systems to grow the enterprise.
Related: Business VoIP Providers
What To Expect From A Hosted PBX Provider
You can expect that the solutions from a hosted PBX provider will provide extensive growth for a company, but what do you need to verify first in a hosted PBX service provider? Here are some of them:
You should make sure that the hosted PBX provider you hire can keep your existing phone number, unless that's not what you want.
You should also verify from the provider if it's able to offer an Auto Attendant feature for its hosting service.
Conference calling is also important in any VoIP, so you should make sure that you have this feature in the package you get.
Call Recording, CMS, and CRS Integration are also important features to save costs in with any hosted PBX provider, and so people should make sure to evaluate these factors when they acquire a hosted VoIP package.
Automation of the back-ups of the files in any VoIP package should always be necessary, and when people find the hosted PBX provider they want, they should always consider this as a factor.
Only a good VoIP service provider can give the kind of web-based user experience that will help people with various overseas communication. People should check first that the VoIP people will hire is able to offer a connection between mobile networks and landlines in a breeze.
Summary
It's not hard to understand how the benefits of having a Hosted PBX provider will be able to offer a business the benefits of a PBX without the extra cost. The expensive equipment you would otherwise spend for setting up a PBX would go a long way in expanding a business. This is only made possible because of the reasonable rates that people get from acquiring the services of a Hosted PBX provider. So why not contact the service providers in your area now to see and compare the best prices for Hosted VoIP packages?