Cell Phone Reviews
Wirefly provides a database of user reviews and expert reviews of virtually every cell phone and smartphone ever created. With the tools below, you can filter and sort cell phone reviews from almost any phone on the market.
You can use our Review Graph to find the most highly reviewed phones by Wirefly users, and if you click into the phone you can also read an expert review about that phone, or compare that phone side by side against similar cell phones.
Our cell phone reviews include both smartphones and basic phones, and user reviews take into account features, reliability, price, and more.
Compare cell phone and smartphone reviews below to find the best phone for your needs.
If you're looking to compare cell phone plans, click here.
Phone User Reviews Plot Graph
Mega Pixels:

12.00

Screen Size:

6.10 Inches
iOS
-
Mega Pixels:

12.00

Screen Size:

6.70 Inches
iOS
-
Mega Pixels:

12.00

Screen Size:

5.40 Inches
iOS
-
Mega Pixels:

16.00

Screen Size:

5.70 Inches
Android
$799.00 - $849.00
Mega Pixels:

12.00

Screen Size:

4.60 Inches
Android
$1979.99
Mega Pixels:

48.00

Screen Size:

6.10 Inches
iOS
-
Mega Pixels:

48.00

Screen Size:

6.10 Inches
iOS
-
Mega Pixels:

48.00

Screen Size:

6.70 Inches
iOS
-
Mega Pixels:

50.00

Screen Size:

7.60 Inches
Android
-
Mega Pixels:

50.00

Screen Size:

6.30 Inches
Android
-
Mega Pixels:

108.00

Screen Size:

6.90 Inches
Android
$1399.99
Mega Pixels:

12.00

Screen Size:

6.30 Inches
Android
$899.00 - $999.00
Mega Pixels:

12.00

Screen Size:

6.20 Inches
Android
$899.99 - $1049.00
Mega Pixels:

8.70

Screen Size:

4.50 Inches
Windows
-
Mega Pixels:

16.00

Screen Size:

5.70 Inches
Android
$270.00 - $576.00
Mega Pixels:

48.00

Screen Size:

6.70 Inches
iOS
-
Mega Pixels:

8.00

Screen Size:

5.20 Inches
Android
-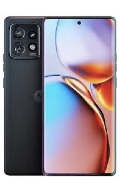 Mega Pixels:

50.00

Screen Size:

6.67 Inches
Android
-
Mega Pixels:

12.00

Screen Size:

6.70 Inches
Android
-
Mega Pixels:

50.00

Screen Size:

7.60 Inches
Android
-
Mega Pixels:

50.00

Screen Size:

6.60 Inches
Android
-
Mega Pixels:

50.00

Screen Size:

6.90 Inches
Android
-
Mega Pixels:

64.00

Screen Size:

6.90 Inches
Android
-
Mega Pixels:

12.00

Screen Size:

6.90 Inches
Android
-
Mega Pixels:

64.00

Screen Size:

6.10 Inches
Android
-
Mega Pixels:

48.00

Screen Size:

5.80 Inches
Android
-
Mega Pixels:

50.00

Screen Size:

6.40 Inches
Android
-
Mega Pixels:

16.00

Screen Size:

6.50 Inches
Android
-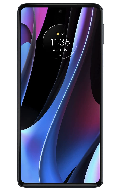 Mega Pixels:

50.00

Screen Size:

6.70 Inches
Android
-
Mega Pixels:

50.00

Screen Size:

6.60 Inches
Android
-
Mega Pixels:

16.00

Screen Size:

6.50 Inches
Android
-
Mega Pixels:

50.00

Screen Size:

6.80 Inches
Android
-
Mega Pixels:

13.00

Screen Size:

6.50 Inches
None
-
Mega Pixels:

48.00

Screen Size:

6.60 Inches
Android
-
Mega Pixels:

8.00

Screen Size:

6.10 Inches
Android
-
Mega Pixels:

5.00

Screen Size:

2.80 Inches
Android
-
Mega Pixels:

16.00

Screen Size:

6.49 Inches
Android
-
Mega Pixels:

8.00

Screen Size:

5.50 Inches
Android
-
Mega Pixels:

50.00

Screen Size:

6.50 Inches
Android
-
Mega Pixels:

50.00

Screen Size:

6.50 Inches
Android
-
Mega Pixels:

50.00

Screen Size:

6.60 Inches
Android
-
Mega Pixels:

50.00

Screen Size:

6.10 Inches
Android
-
Mega Pixels:

200.00

Screen Size:

6.80 Inches
Android
-
Mega Pixels:

50.00

Screen Size:

6.70 Inches
Android
-
Mega Pixels:

50.00

Screen Size:

6.70 Inches
Android
-
Mega Pixels:

8.00

Screen Size:

6.10 Inches
Android
-
Mega Pixels:

50.00

Screen Size:

6.60 Inches
Android
-
Mega Pixels:

5.00

Screen Size:

6.00 Inches
Android
-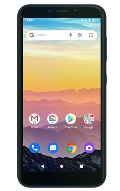 Mega Pixels:

5.00

Screen Size:

5.50 Inches
Android
-
Mega Pixels:

12.00

Screen Size:

6.70 Inches
iOS
-
Mega Pixels:

48.00

Screen Size:

6.10 Inches
iOS
-
Mega Pixels:

48.00

Screen Size:

6.70 Inches
iOS
-
Mega Pixels:

12.00

Screen Size:

6.10 Inches
iOS
-
Mega Pixels:

200.00

Screen Size:

6.70 Inches
Android
-
Mega Pixels:

12.00

Screen Size:

6.70 Inches
Android
-
Mega Pixels:

13.00

Screen Size:

6.50 Inches
Android
-
Mega Pixels:

50.00

Screen Size:

6.80 Inches
Android
-
Mega Pixels:

12.00

Screen Size:

6.10 Inches
Android
-
Mega Pixels:

0.00

Screen Size:

2.80 Inches
None
-
Mega Pixels:

13.00

Screen Size:

6.09 Inches
Android
-
Mega Pixels:

13.00

Screen Size:

6.52 Inches
Android
-
Mega Pixels:

48.00

Screen Size:

6.80 Inches
Android
-
Mega Pixels:

50.00

Screen Size:

6.50 Inches
Android
-
Mega Pixels:

50.00

Screen Size:

6.80 Inches
Android
-
Mega Pixels:

0.00

Screen Size:

2.60 Inches
None
-
Mega Pixels:

64.00

Screen Size:

6.43 Inches
Android
-
Mega Pixels:

12.00

Screen Size:

5.10 Inches
Android
-
Mega Pixels:

48.00

Screen Size:

6.70 Inches
Android
-
Mega Pixels:

25.00

Screen Size:

6.30 Inches
Android
-
Mega Pixels:

5.00

Screen Size:

2.60 Inches
None
-
Mega Pixels:

48.00

Screen Size:

6.82 Inches
Android
-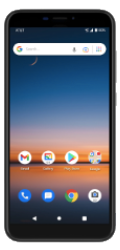 Mega Pixels:

8.00

Screen Size:

5.50 Inches
Android
-
Mega Pixels:

2.00

Screen Size:

2.80 Inches
None
-
Mega Pixels:

48.00

Screen Size:

6.82 Inches
Android
-
Mega Pixels:

50.00

Screen Size:

6.60 Inches
Android
-
Mega Pixels:

48.00

Screen Size:

6.70 Inches
Android
-
Mega Pixels:

50.00

Screen Size:

8.03 Inches
Android
-
Mega Pixels:

50.00

Screen Size:

6.50 Inches
Android
-
Mega Pixels:

64.00

Screen Size:

6.50 Inches
Android
-
Mega Pixels:

16.00

Screen Size:

6.82 Inches
Android
-
Mega Pixels:

13.00

Screen Size:

6.00 Inches
Android
-
Mega Pixels:

16.00

Screen Size:

6.52 Inches
Android
-
Mega Pixels:

48.00

Screen Size:

6.80 Inches
Android
-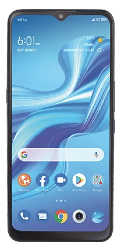 Mega Pixels:

16.00

Screen Size:

6.52 Inches
Android
-
Mega Pixels:

12.00

Screen Size:

6.20 Inches
Android
-
Mega Pixels:

13.00

Screen Size:

6.10 Inches
Android
-
Mega Pixels:

8.00

Screen Size:

5.70 Inches
Android
-
Mega Pixels:

12.00

Screen Size:

6.70 Inches
Android
-
Mega Pixels:

0.00

Screen Size:

0.00 Inches
Android
-
Mega Pixels:

50.00

Screen Size:

6.50 Inches
Android
-
Mega Pixels:

48.00

Screen Size:

6.55 Inches
Android
-
Mega Pixels:

13.00

Screen Size:

6.49 Inches
Android
-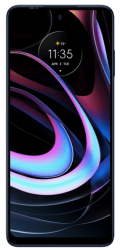 Mega Pixels:

108.00

Screen Size:

6.80 Inches
Android
-
Mega Pixels:

13.00

Screen Size:

6.20 Inches
Android
-
Mega Pixels:

13.00

Screen Size:

5.70 Inches
Android
-
Mega Pixels:

48.00

Screen Size:

6.60 Inches
Android
-
Mega Pixels:

13.00

Screen Size:

6.50 Inches
Android
-
Mega Pixels:

13.00

Screen Size:

6.50 Inches
Android
-
Mega Pixels:

13.00

Screen Size:

6.52 Inches
Android
-
Mega Pixels:

13.00

Screen Size:

6.52 Inches
Android
-
Mega Pixels:

12.00

Screen Size:

4.70 Inches
iOS
-
Mega Pixels:

108.00

Screen Size:

6.80 Inches
Android
-
Mega Pixels:

50.00

Screen Size:

6.60 Inches
Android
-
Mega Pixels:

50.00

Screen Size:

6.10 Inches
Android
-
Mega Pixels:

48.00

Screen Size:

6.67 Inches
Android
-
Mega Pixels:

13.00

Screen Size:

6.50 Inches
Android
-
Mega Pixels:

50.00

Screen Size:

6.40 Inches
Android
-
Mega Pixels:

50.00

Screen Size:

6.71 Inches
Android
-
Mega Pixels:

12.00

Screen Size:

6.10 Inches
iOS
-
Mega Pixels:

64.00

Screen Size:

6.50 Inches
Android
-
Mega Pixels:

12.00

Screen Size:

6.70 Inches
Android
-
Mega Pixels:

12.00

Screen Size:

7.60 Inches
Android
-
Mega Pixels:

16.00

Screen Size:

6.34 Inches
Android
-
Mega Pixels:

48.00

Screen Size:

6.50 Inches
Android
-
Mega Pixels:

48.00

Screen Size:

6.70 Inches
Android
-
Mega Pixels:

108.00

Screen Size:

6.80 Inches
Android
-
Mega Pixels:

12.00

Screen Size:

6.70 Inches
Android
-
Mega Pixels:

48.00

Screen Size:

6.50 Inches
Android
-
Mega Pixels:

12.00

Screen Size:

6.20 Inches
Android
-
Mega Pixels:

48.00

Screen Size:

6.60 Inches
Android
-
Mega Pixels:

48.00

Screen Size:

6.80 Inches
Android
-
Mega Pixels:

48.00

Screen Size:

6.70 Inches
Android
-
Mega Pixels:

13.00

Screen Size:

6.50 Inches
Android
-
Mega Pixels:

64.00

Screen Size:

6.80 Inches
Android
-
Mega Pixels:

48.00

Screen Size:

6.50 Inches
Android
-
Mega Pixels:

48.00

Screen Size:

6.70 Inches
Android
-
Mega Pixels:

48.00

Screen Size:

6.70 Inches
None
-
Mega Pixels:

64.00

Screen Size:

6.80 Inches
Android
-
Mega Pixels:

64.00

Screen Size:

6.70 Inches
Android
-
Mega Pixels:

8.00

Screen Size:

5.50 Inches
Android
-
Mega Pixels:

64.00

Screen Size:

6.50 Inches
Android
-
Mega Pixels:

13.00

Screen Size:

6.50 Inches
Android
-
Mega Pixels:

50.00

Screen Size:

6.80 Inches
Android
-
Mega Pixels:

13.00

Screen Size:

5.71 Inches
Android
-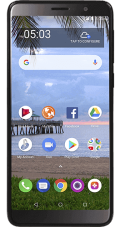 Mega Pixels:

13.00

Screen Size:

5.50 Inches
Android
-
Mega Pixels:

8.00

Screen Size:

5.50 Inches
Android
-
Mega Pixels:

8.00

Screen Size:

5.45 Inches
Android
-
Mega Pixels:

8.00

Screen Size:

5.00 Inches
Android
-
Mega Pixels:

2.00

Screen Size:

2.80 Inches
Android
-
Mega Pixels:

13.00

Screen Size:

6.40 Inches
Android
-
Mega Pixels:

12.00

Screen Size:

6.50 Inches
Android
-
Mega Pixels:

16.00

Screen Size:

6.40 Inches
Android
-
Mega Pixels:

13.00

Screen Size:

5.70 Inches
Android
-
Mega Pixels:

13.00

Screen Size:

6.50 Inches
Android
-
Mega Pixels:

32.00

Screen Size:

6.40 Inches
Android
-
Mega Pixels:

48.00

Screen Size:

6.55 Inches
None
-
Mega Pixels:

12.00

Screen Size:

6.70 Inches
iOS
-
Mega Pixels:

12.00

Screen Size:

5.40 Inches
iOS
-
Mega Pixels:

12.00

Screen Size:

6.10 Inches
iOS
$999.99
Mega Pixels:

12.00

Screen Size:

6.10 Inches
iOS
$829.99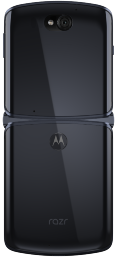 Mega Pixels:

48.00

Screen Size:

6.20 Inches
Android
-
Mega Pixels:

12.20

Screen Size:

6.20 Inches
Android
-
Mega Pixels:

12.20

Screen Size:

6.00 Inches
Android
-
Mega Pixels:

12.00

Screen Size:

6.50 Inches
Android
-
Mega Pixels:

48.00

Screen Size:

6.80 Inches
Android
-
Mega Pixels:

12.00

Screen Size:

6.70 Inches
Android
-
Mega Pixels:

108.00

Screen Size:

6.90 Inches
Android
-
Mega Pixels:

12.00

Screen Size:

7.70 Inches
Android
-
Mega Pixels:

12.20

Screen Size:

5.80 Inches
Android
$379.00
Mega Pixels:

16.00

Screen Size:

6.50 Inches
Android
-
Mega Pixels:

48.00

Screen Size:

6.50 Inches
Android
-
Mega Pixels:

13.00

Screen Size:

6.20 Inches
Android
-
Mega Pixels:

13.00

Screen Size:

6.80 Inches
Android
-
Mega Pixels:

13.00

Screen Size:

5.70 Inches
Android
-
Mega Pixels:

64.00

Screen Size:

6.70 Inches
Android
-
Mega Pixels:

64.00

Screen Size:

6.70 Inches
Android
-
Mega Pixels:

108.00

Screen Size:

6.70 Inches
Android
-
Mega Pixels:

48.00

Screen Size:

6.80 Inches
Android
-
Mega Pixels:

16.00

Screen Size:

6.40 Inches
Android
-
Mega Pixels:

16.00

Screen Size:

6.40 Inches
Android
-
Mega Pixels:

8.00

Screen Size:

5.50 Inches
Android
-
Mega Pixels:

16.00

Screen Size:

6.40 Inches
Android
$79.99
Mega Pixels:

8.00

Screen Size:

5.50 Inches
Android
$59.99
Mega Pixels:

48.00

Screen Size:

6.10 Inches
Android
-
Mega Pixels:

8.00

Screen Size:

5.45 Inches
Android
$69.99
Mega Pixels:

8.00

Screen Size:

5.70 Inches
Android
$0.00 - $131.99
Mega Pixels:

13.00

Screen Size:

5.50 Inches
Android
$119.99
Mega Pixels:

16.00

Screen Size:

6.20 Inches
Android
$299.99
Mega Pixels:

2.00

Screen Size:

2.80 Inches
None
-
Mega Pixels:

5.00

Screen Size:

5.00 Inches
Android
-
Mega Pixels:

5.00

Screen Size:

5.00 Inches
Android
-
Mega Pixels:

13.00

Screen Size:

6.30 Inches
Android
-
Mega Pixels:

13.00

Screen Size:

5.50 Inches
Android
-
Mega Pixels:

13.00

Screen Size:

5.50 Inches
Android
$0.00
Mega Pixels:

12.00

Screen Size:

6.70 Inches
Android
$1379.99 - $1499.00
Mega Pixels:

12.00

Screen Size:

6.70 Inches
Android
$999.99 - $1199.99
Mega Pixels:

48.00

Screen Size:

6.67 Inches
Android
-
Mega Pixels:

32.00

Screen Size:

6.70 Inches
Android
-
Mega Pixels:

8.00

Screen Size:

5.00 Inches
Android
-
Mega Pixels:

5.00

Screen Size:

5.50 Inches
Android
$0.00
Mega Pixels:

16.00

Screen Size:

6.20 Inches
Android
-
Mega Pixels:

2.00

Screen Size:

2.80 Inches
None
$49.99
Mega Pixels:

12.00

Screen Size:

6.40 Inches
Android
$779.99
Mega Pixels:

8.00

Screen Size:

5.45 Inches
Android
$49.99
Mega Pixels:

5.00

Screen Size:

5.50 Inches
Android
-
Mega Pixels:

5.00

Screen Size:

5.45 Inches
Android
$39.99
Mega Pixels:

8.00

Screen Size:

5.50 Inches
Android
$0.00
Mega Pixels:

13.00

Screen Size:

6.20 Inches
Android
$0.00 - $229.00
Mega Pixels:

13.00

Screen Size:

6.40 Inches
Android
$0.00 - $249.99
Mega Pixels:

5.00

Screen Size:

5.50 Inches
Android
-
Mega Pixels:

5.00

Screen Size:

5.00 Inches
Android
$0.00
Mega Pixels:

13.00

Screen Size:

5.71 Inches
Android
-
Mega Pixels:

12.00

Screen Size:

6.20 Inches
Android
$0.00
Mega Pixels:

8.00

Screen Size:

5.45 Inches
Android
$0.00
Mega Pixels:

12.00

Screen Size:

6.00 Inches
Android
-
Mega Pixels:

48.00

Screen Size:

6.30 Inches
Android
$399.00
Mega Pixels:

25.00

Screen Size:

6.40 Inches
Android
$349.00
Mega Pixels:

13.00

Screen Size:

5.70 Inches
Android
-
Mega Pixels:

16.00

Screen Size:

6.20 Inches
Android
-
Mega Pixels:

48.00

Screen Size:

6.50 Inches
Android
$599.99
Mega Pixels:

12.00

Screen Size:

6.50 Inches
iOS
$949.99 - $1099.99
Mega Pixels:

12.00

Screen Size:

6.10 Inches
iOS
$549.99 - $699.00
Mega Pixels:

12.00

Screen Size:

5.80 Inches
iOS
$849.99 - $999.99
Mega Pixels:

12.00

Screen Size:

6.30 Inches
Android
$899.00 - $949.99
Mega Pixels:

12.00

Screen Size:

6.80 Inches
Android
$999.00 - $1299.99
Mega Pixels:

8.00

Screen Size:

5.80 Inches
Android
$0.00 - $209.99
Mega Pixels:

8.00

Screen Size:

5.00 Inches
Android
$59.99
Mega Pixels:

5.00

Screen Size:

2.60 Inches
None
$189.99
Mega Pixels:

8.00

Screen Size:

5.50 Inches
Android
-
Mega Pixels:

8.00

Screen Size:

5.00 Inches
Android
-
Mega Pixels:

8.00

Screen Size:

5.00 Inches
Android
-
Mega Pixels:

8.00

Screen Size:

5.20 Inches
Android
-
Mega Pixels:

48.00

Screen Size:

6.40 Inches
Android
$499.00
Mega Pixels:

5.00

Screen Size:

5.30 Inches
Android
-
Mega Pixels:

5.00

Screen Size:

5.00 Inches
Android
-
Mega Pixels:

5.00

Screen Size:

5.00 Inches
Android
$24.99
Mega Pixels:

2.00

Screen Size:

2.80 Inches
None
$29.99 - $69.00
Mega Pixels:

13.00

Screen Size:

5.50 Inches
Android
$0.00 - $149.00
Mega Pixels:

48.00

Screen Size:

6.67 Inches
Android
-
Mega Pixels:

48.00

Screen Size:

6.41 Inches
Android
-
Mega Pixels:

48.00

Screen Size:

6.70 Inches
Android
-
Mega Pixels:

12.20

Screen Size:

5.60 Inches
Android
$299.00 - $449.00
Mega Pixels:

12.20

Screen Size:

6.00 Inches
Android
$379.00 - $479.99
Mega Pixels:

8.00

Screen Size:

5.50 Inches
Android
-
Mega Pixels:

5.00

Screen Size:

5.00 Inches
Android
-
Mega Pixels:

8.00

Screen Size:

5.50 Inches
Android
-
Mega Pixels:

13.00

Screen Size:

5.00 Inches
Android
-
Mega Pixels:

16.00

Screen Size:

5.50 Inches
Android
-
Mega Pixels:

5.00

Screen Size:

5.00 Inches
Android
-
Mega Pixels:

12.00

Screen Size:

5.84 Inches
Android
$299.99
Mega Pixels:

8.00

Screen Size:

5.00 Inches
Android
$0.99
Mega Pixels:

5.00

Screen Size:

5.00 Inches
Android
$99.99
Mega Pixels:

8.00

Screen Size:

5.00 Inches
Android
$0.00
Mega Pixels:

13.00

Screen Size:

5.50 Inches
Android
-
Mega Pixels:

13.00

Screen Size:

5.70 Inches
Android
$509.99
Mega Pixels:

13.00

Screen Size:

6.00 Inches
Android
$0.00
Mega Pixels:

12.00

Screen Size:

6.70 Inches
Android
$999.99
Mega Pixels:

8.00

Screen Size:

5.00 Inches
Android
$139.00
Mega Pixels:

13.00

Screen Size:

5.00 Inches
Android
$449.99
Mega Pixels:

16.00

Screen Size:

6.20 Inches
Android
$59.99
Mega Pixels:

13.00

Screen Size:

5.00 Inches
Android
$0.00
Mega Pixels:

8.00

Screen Size:

5.00 Inches
Android
$49.00 - $99.00
Mega Pixels:

12.00

Screen Size:

6.20 Inches
Android
$299.00 - $349.00
Mega Pixels:

13.00

Screen Size:

5.70 Inches
Android
$0.00 - $199.00
Mega Pixels:

12.00

Screen Size:

6.20 Inches
Android
$0.00 - $299.00
Mega Pixels:

12.00

Screen Size:

6.10 Inches
Android
$579.99 - $840.00
Mega Pixels:

12.00

Screen Size:

6.40 Inches
Android
$1152.00
Mega Pixels:

12.00

Screen Size:

6.10 Inches
Android
$599.00 - $899.99
Mega Pixels:

12.00

Screen Size:

6.10 Inches
Android
-
Mega Pixels:

12.00

Screen Size:

6.40 Inches
Android
$799.00 - $999.99
Mega Pixels:

16.00

Screen Size:

5.80 Inches
Android
$499.99 - $749.99
Mega Pixels:

13.00

Screen Size:

5.60 Inches
Android
$189.00
Mega Pixels:

8.00

Screen Size:

5.50 Inches
Android
$109.00
Mega Pixels:

13.00

Screen Size:

6.00 Inches
Android
$149.00
Mega Pixels:

13.00

Screen Size:

5.50 Inches
Android
$169.00
Mega Pixels:

8.00

Screen Size:

5.30 Inches
Android
$0.00
Mega Pixels:

13.00

Screen Size:

5.50 Inches
Android
$239.00
Mega Pixels:

16.00

Screen Size:

6.00 Inches
Android
$279.00
Mega Pixels:

16.00

Screen Size:

6.20 Inches
Android
$329.00
Mega Pixels:

13.00

Screen Size:

5.50 Inches
Android
$299.00
Mega Pixels:

2.00

Screen Size:

4.00 Inches
Android
-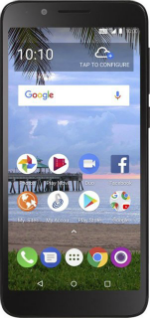 Mega Pixels:

8.00

Screen Size:

5.34 Inches
Android
$19.99
Mega Pixels:

2.00

Screen Size:

2.40 Inches
None
$74.99
Mega Pixels:

0.00

Screen Size:

2.80 Inches
None
$9.99
Mega Pixels:

13.00

Screen Size:

5.20 Inches
Android
$159.00
Mega Pixels:

12.30

Screen Size:

5.70 Inches
Android
$1294.99 - $1295.00
Mega Pixels:

8.00

Screen Size:

5.00 Inches
Android
$39.99
Mega Pixels:

13.00

Screen Size:

5.50 Inches
Android
-
Mega Pixels:

12.00

Screen Size:

6.00 Inches
Android
-
Mega Pixels:

5.00

Screen Size:

5.00 Inches
Android
$29.99 - $65.00
Mega Pixels:

12.00

Screen Size:

5.50 Inches
Android
$9.99
Mega Pixels:

12.00

Screen Size:

3.30 Inches
Android
-
Mega Pixels:

12.00

Screen Size:

6.40 Inches
Android
$920.00 - $949.99
Mega Pixels:

16.00

Screen Size:

6.41 Inches
Android
$399.00
Mega Pixels:

8.00

Screen Size:

5.00 Inches
Android
$19.99 - $59.99
Mega Pixels:

2.00

Screen Size:

4.00 Inches
Android
-
Mega Pixels:

24.00

Screen Size:

6.30 Inches
Android
-
Mega Pixels:

12.20

Screen Size:

5.70 Inches
Android
$539.99
Mega Pixels:

13.00

Screen Size:

5.70 Inches
Android
$39.99 - $119.99
Mega Pixels:

13.00

Screen Size:

5.50 Inches
Android
$39.99 - $99.99
Mega Pixels:

8.00

Screen Size:

5.00 Inches
Android
$164.99
Mega Pixels:

16.00

Screen Size:

5.60 Inches
Android
$0.00 - $419.99
Mega Pixels:

16.00

Screen Size:

6.20 Inches
Android
$149.99 - $299.99
Mega Pixels:

12.20

Screen Size:

5.50 Inches
Android
$499.00 - $719.99
Mega Pixels:

12.00

Screen Size:

6.30 Inches
Android
$300.00 - $899.00
Mega Pixels:

13.00

Screen Size:

5.50 Inches
Android
$229.49 - $274.99
Mega Pixels:

5.00

Screen Size:

5.00 Inches
Android
$0.00 - $89.00
Mega Pixels:

12.00

Screen Size:

6.10 Inches
iOS
$449.99 - $749.00
Mega Pixels:

12.00

Screen Size:

5.80 Inches
iOS
$799.99 - $1099.00
Mega Pixels:

12.00

Screen Size:

6.50 Inches
iOS
$899.00 - $1199.00
Mega Pixels:

8.00

Screen Size:

5.00 Inches
Android
-
Mega Pixels:

13.00

Screen Size:

5.00 Inches
Android
$150.00
Mega Pixels:

16.00

Screen Size:

5.50 Inches
Android
$0.00 - $275.00
Mega Pixels:

13.00

Screen Size:

5.50 Inches
Android
$69.99
Mega Pixels:

12.00

Screen Size:

6.00 Inches
Android
$349.00
Mega Pixels:

12.00

Screen Size:

6.00 Inches
Android
$0.00
Mega Pixels:

5.00

Screen Size:

4.50 Inches
Android
$0.99
Mega Pixels:

5.00

Screen Size:

5.00 Inches
Android
$0.99
Mega Pixels:

8.00

Screen Size:

5.50 Inches
Android
$9.99
Mega Pixels:

8.00

Screen Size:

5.30 Inches
Android
$0.00
Mega Pixels:

12.00

Screen Size:

6.40 Inches
Android
$349.99 - $999.99
Mega Pixels:

8.00

Screen Size:

5.30 Inches
Android
$109.99
Mega Pixels:

8.00

Screen Size:

5.00 Inches
Android
-
Mega Pixels:

13.00

Screen Size:

55.00 Inches
Android
-
Mega Pixels:

8.00

Screen Size:

5.30 Inches
Android
$79.99
Mega Pixels:

5.00

Screen Size:

5.00 Inches
Android
$4.99
Mega Pixels:

12.00

Screen Size:

6.00 Inches
Android
$129.99
Mega Pixels:

8.00

Screen Size:

5.00 Inches
Android
$0.00
Mega Pixels:

12.00

Screen Size:

6.00 Inches
Android
$349.00 - $549.00
Mega Pixels:

5.00

Screen Size:

4.50 Inches
Windows
$0.99
Mega Pixels:

8.00

Screen Size:

5.00 Inches
Android
$169.00 - $209.99
Mega Pixels:

8.00

Screen Size:

5.00 Inches
Android
$49.99 - $149.00
Mega Pixels:

13.00

Screen Size:

5.50 Inches
Android
$129.99 - $139.99
Mega Pixels:

8.00

Screen Size:

5.00 Inches
Android
$65.00 - $169.00
Mega Pixels:

13.00

Screen Size:

5.70 Inches
Android
$99.99 - $999.00
Mega Pixels:

12.00

Screen Size:

4.50 Inches
Android
-
Mega Pixels:

13.00

Screen Size:

6.20 Inches
Android
$59.99 - $288.00
Mega Pixels:

5.00

Screen Size:

2.40 Inches
None
-
Mega Pixels:

8.00

Screen Size:

5.00 Inches
Android
-
Mega Pixels:

5.00

Screen Size:

3.00 Inches
None
-
Mega Pixels:

8.00

Screen Size:

5.20 Inches
Android
$0.00 - $99.00
Mega Pixels:

8.00

Screen Size:

5.30 Inches
Android
$79.99 - $89.00
Mega Pixels:

16.00

Screen Size:

6.00 Inches
Android
$299.99 - $599.99
Mega Pixels:

12.00

Screen Size:

6.00 Inches
Android
$49.00 - $288.00
Mega Pixels:

12.00

Screen Size:

5.70 Inches
Android
$99.99 - $299.00
Mega Pixels:

12.00

Screen Size:

6.00 Inches
Android
$0.00 - $169.99
Mega Pixels:

12.00

Screen Size:

5.00 Inches
Android
$648.00 - $696.00
Mega Pixels:

12.00

Screen Size:

6.00 Inches
Android
-
Mega Pixels:

8.00

Screen Size:

5.00 Inches
Android
$0.00 - $69.00
Mega Pixels:

8.00

Screen Size:

5.50 Inches
Android
$79.00
Mega Pixels:

16.00

Screen Size:

6.00 Inches
Android
$119.00
Mega Pixels:

13.00

Screen Size:

5.00 Inches
None
$0.00 - $69.00
Mega Pixels:

16.00

Screen Size:

6.30 Inches
Android
-
Mega Pixels:

8.00

Screen Size:

5.20 Inches
Android
$0.00 - $159.99
Mega Pixels:

8.00

Screen Size:

5.50 Inches
Android
$99.99
Mega Pixels:

5.00

Screen Size:

5.00 Inches
Android
$19.99
Mega Pixels:

3.00

Screen Size:

4.00 Inches
Android
$39.00
Mega Pixels:

8.00

Screen Size:

5.20 Inches
Android
$0.00
Mega Pixels:

5.00

Screen Size:

5.00 Inches
Android
$0.00
Mega Pixels:

13.00

Screen Size:

5.30 Inches
Android
$0.00 - $192.00
Mega Pixels:

5.00

Screen Size:

4.50 Inches
Android
$0.00 - $99.00
Mega Pixels:

13.00

Screen Size:

5.50 Inches
Android
$0.00
Mega Pixels:

13.00

Screen Size:

6.00 Inches
Android
$89.99
Mega Pixels:

5.00

Screen Size:

5.00 Inches
Android
$0.99
Mega Pixels:

5.00

Screen Size:

5.00 Inches
Android
$49.99
Mega Pixels:

12.00

Screen Size:

5.20 Inches
Android
$19.99
Mega Pixels:

5.00

Screen Size:

5.00 Inches
Android
$0.00
Mega Pixels:

0.00

Screen Size:

2.20 Inches
None
$9.99
Mega Pixels:

8.00

Screen Size:

6.00 Inches
Android
$49.99
Mega Pixels:

8.00

Screen Size:

5.00 Inches
Android
$89.99
Mega Pixels:

5.00

Screen Size:

5.00 Inches
Android
$59.99
Mega Pixels:

5.00

Screen Size:

5.00 Inches
Android
$0.99
Mega Pixels:

8.00

Screen Size:

5.00 Inches
Android
$0.00
Mega Pixels:

0.00

Screen Size:

2.80 Inches
None
$29.99
Mega Pixels:

5.00

Screen Size:

4.50 Inches
Android
$0.99
Mega Pixels:

5.00

Screen Size:

5.00 Inches
Android
$9.99 - $80.00
Mega Pixels:

16.00

Screen Size:

6.10 Inches
Android
$399.99 - $699.00
Mega Pixels:

8.00

Screen Size:

5.00 Inches
Android
$139.00
Mega Pixels:

5.00

Screen Size:

5.00 Inches
Android
$14.99 - $29.99
Mega Pixels:

5.00

Screen Size:

5.00 Inches
Android
-
Mega Pixels:

8.00

Screen Size:

5.00 Inches
Android
-
Mega Pixels:

8.00

Screen Size:

5.00 Inches
Android
$0.00
Mega Pixels:

5.00

Screen Size:

2.64 Inches
None
$339.99
Mega Pixels:

13.00

Screen Size:

5.50 Inches
Android
$79.99 - $129.00
Mega Pixels:

5.00

Screen Size:

5.00 Inches
Android
$69.00
Mega Pixels:

12.00

Screen Size:

5.80 Inches
Android
$249.99 - $799.99
Mega Pixels:

12.00

Screen Size:

6.20 Inches
Android
$299.99 - $929.99
Mega Pixels:

2.00

Screen Size:

2.80 Inches
None
-
Mega Pixels:

5.00

Screen Size:

2.40 Inches
None
$324.00
Mega Pixels:

13.00

Screen Size:

5.00 Inches
Android
$99.99 - $109.00
Mega Pixels:

5.00

Screen Size:

5.00 Inches
Android
$59.00 - $65.00
Mega Pixels:

13.00

Screen Size:

6.00 Inches
Android
$169.99
Mega Pixels:

8.00

Screen Size:

5.50 Inches
Android
$9.99 - $19.99
Mega Pixels:

13.00

Screen Size:

5.50 Inches
Android
$99.00
Mega Pixels:

8.00

Screen Size:

5.00 Inches
Android
$49.99 - $96.00
Mega Pixels:

16.00

Screen Size:

5.93 Inches
Android
-
Mega Pixels:

0.00

Screen Size:

2.80 Inches
None
-
Mega Pixels:

13.00

Screen Size:

5.00 Inches
Android
-
Mega Pixels:

16.00

Screen Size:

6.00 Inches
Android
-
Mega Pixels:

13.00

Screen Size:

6.00 Inches
Android
$119.00
Mega Pixels:

2.00

Screen Size:

2.80 Inches
None
-
Mega Pixels:

12.00

Screen Size:

5.50 Inches
Android
-
Mega Pixels:

16.00

Screen Size:

5.20 Inches
Android
-
Mega Pixels:

0.00

Screen Size:

2.00 Inches
None
-
Mega Pixels:

12.00

Screen Size:

5.70 Inches
Android
-
Mega Pixels:

8.00

Screen Size:

5.50 Inches
Android
$0.99 - $89.00
Mega Pixels:

20.00

Screen Size:

5.20 Inches
Android
$724.99
Mega Pixels:

12.00

Screen Size:

5.20 Inches
Android
-
Mega Pixels:

8.00

Screen Size:

5.00 Inches
Android
-
Mega Pixels:

13.00

Screen Size:

5.30 Inches
Android
-
Mega Pixels:

13.00

Screen Size:

5.20 Inches
Android
$149.00 - $179.00
Mega Pixels:

8.00

Screen Size:

5.30 Inches
Android
$81.59
Mega Pixels:

8.00

Screen Size:

5.50 Inches
Android
$59.99 - $119.00
Mega Pixels:

2.00

Screen Size:

2.80 Inches
None
$30.59
Mega Pixels:

13.00

Screen Size:

6.00 Inches
Android
$360.00 - $499.00
Mega Pixels:

12.20

Screen Size:

5.00 Inches
Android
$599.00 - $749.00
Mega Pixels:

12.20

Screen Size:

6.00 Inches
Android
$599.00 - $849.00
Mega Pixels:

5.00

Screen Size:

5.00 Inches
Android
$29.99 - $104.00
Mega Pixels:

23.00

Screen Size:

5.20 Inches
Android
$240.00
Mega Pixels:

5.00

Screen Size:

5.00 Inches
Android
$0.99 - $99.00
Mega Pixels:

13.00

Screen Size:

5.50 Inches
Android
$229.00
Mega Pixels:

12.00

Screen Size:

5.20 Inches
Android
$199.00 - $349.99
Mega Pixels:

0.00

Screen Size:

2.40 Inches
None
-
Mega Pixels:

0.00

Screen Size:

3.00 Inches
None
-
Mega Pixels:

0.00

Screen Size:

2.40 Inches
None
-
Mega Pixels:

0.00

Screen Size:

2.40 Inches
None
-
Mega Pixels:

0.00

Screen Size:

2.40 Inches
None
-
Mega Pixels:

13.00

Screen Size:

5.50 Inches
Android
$0.00
Mega Pixels:

12.00

Screen Size:

4.70 Inches
iOS
$299.99 - $699.00
Mega Pixels:

12.00

Screen Size:

5.50 Inches
iOS
$299.99 - $815.00
Mega Pixels:

12.00

Screen Size:

5.80 Inches
iOS
$299.00 - $999.00
Mega Pixels:

16.00

Screen Size:

5.50 Inches
Android
-
Mega Pixels:

13.00

Screen Size:

5.50 Inches
Android
$149.00
Mega Pixels:

16.00

Screen Size:

6.00 Inches
Android
$449.00 - $696.00
Mega Pixels:

3.20

Screen Size:

2.60 Inches
Android
$29.00
Mega Pixels:

5.00

Screen Size:

5.00 Inches
Android
$99.00
Mega Pixels:

13.00

Screen Size:

5.50 Inches
Android
$229.00
Mega Pixels:

5.00

Screen Size:

4.50 Inches
Android
$34.99 - $75.00
Mega Pixels:

13.00

Screen Size:

5.30 Inches
Android
-
Mega Pixels:

8.00

Screen Size:

5.50 Inches
Android
$125.00
Mega Pixels:

12.00

Screen Size:

5.50 Inches
Android
-
Mega Pixels:

13.00

Screen Size:

5.50 Inches
Android
-
Mega Pixels:

13.00

Screen Size:

6.30 Inches
Android
$199.99 - $960.00
Mega Pixels:

23.00

Screen Size:

5.70 Inches
Android
-
Mega Pixels:

12.00

Screen Size:

5.50 Inches
Android
$120.00 - $375.00
Mega Pixels:

5.00

Screen Size:

4.00 Inches
Android
$39.00
Mega Pixels:

13.00

Screen Size:

5.50 Inches
Android
$149.00
Mega Pixels:

5.00

Screen Size:

5.00 Inches
Android
$29.99
Mega Pixels:

13.00

Screen Size:

5.50 Inches
Android
-
Mega Pixels:

8.00

Screen Size:

5.00 Inches
Android
$84.99
Mega Pixels:

8.00

Screen Size:

5.00 Inches
Android
-
Mega Pixels:

19.00

Screen Size:

5.50 Inches
Android
-
Mega Pixels:

13.00

Screen Size:

5.50 Inches
Android
$99.00
Mega Pixels:

5.00

Screen Size:

5.00 Inches
Android
$19.99 - $59.00
Mega Pixels:

2.00

Screen Size:

0.00 Inches
None
$29.99
Mega Pixels:

5.00

Screen Size:

5.00 Inches
Android
$14.99 - $59.00
Mega Pixels:

13.00

Screen Size:

5.30 Inches
Android
-
Mega Pixels:

13.00

Screen Size:

5.70 Inches
Android
$149.00
Mega Pixels:

5.00

Screen Size:

4.50 Inches
Android
$29.99
Mega Pixels:

5.00

Screen Size:

5.00 Inches
Android
-
Mega Pixels:

5.00

Screen Size:

5.00 Inches
Android
$129.99
Mega Pixels:

5.00

Screen Size:

5.00 Inches
Android
$0.00 - $99.00
Mega Pixels:

13.00

Screen Size:

5.50 Inches
Android
$0.00 - $239.99
Mega Pixels:

8.00

Screen Size:

5.50 Inches
Android
$189.99
Mega Pixels:

13.00

Screen Size:

5.20 Inches
Android
-
Mega Pixels:

12.30

Screen Size:

5.50 Inches
Android
-
Mega Pixels:

13.00

Screen Size:

4.90 Inches
Android
-
Mega Pixels:

5.00

Screen Size:

5.00 Inches
Android
$0.00 - $79.00
Mega Pixels:

13.00

Screen Size:

5.50 Inches
Android
$29.99
Mega Pixels:

13.00

Screen Size:

5.50 Inches
Android
$79.99 - $270.00
Mega Pixels:

16.00

Screen Size:

5.20 Inches
Android
$329.99
Mega Pixels:

12.00

Screen Size:

5.50 Inches
Android
$499.00
Mega Pixels:

5.00

Screen Size:

5.00 Inches
Android
$59.99
Mega Pixels:

13.00

Screen Size:

5.50 Inches
Android
$39.99 - $79.00
Mega Pixels:

20.00

Screen Size:

5.20 Inches
Android
-
Mega Pixels:

13.00

Screen Size:

5.20 Inches
Android
$139.99 - $349.99
Mega Pixels:

12.00

Screen Size:

5.20 Inches
Android
$189.00 - $309.00
Mega Pixels:

13.00

Screen Size:

5.50 Inches
Android
$119.99
Mega Pixels:

16.00

Screen Size:

5.50 Inches
Android
$229.00
Mega Pixels:

8.00

Screen Size:

5.00 Inches
Android
$49.99 - $199.99
Mega Pixels:

13.00

Screen Size:

5.50 Inches
Android
$79.99 - $270.00
Mega Pixels:

13.00

Screen Size:

5.70 Inches
Android
-
Mega Pixels:

16.00

Screen Size:

5.50 Inches
Android
-
Mega Pixels:

13.00

Screen Size:

5.70 Inches
Android
$449.99
Mega Pixels:

12.00

Screen Size:

5.80 Inches
Android
$750.00 - $850.00
Mega Pixels:

8.00

Screen Size:

5.00 Inches
Android
-
Mega Pixels:

12.00

Screen Size:

5.50 Inches
Android
$696.00
Mega Pixels:

13.00

Screen Size:

6.00 Inches
Android
$74.00 - $145.00
Mega Pixels:

5.00

Screen Size:

5.00 Inches
Android
$39.99 - $79.00
Mega Pixels:

8.00

Screen Size:

5.50 Inches
Android
$149.99 - $270.00
Mega Pixels:

8.00

Screen Size:

5.30 Inches
Android
$49.99
Mega Pixels:

12.00

Screen Size:

5.80 Inches
Android
$159.99 - $756.00
Mega Pixels:

12.00

Screen Size:

6.20 Inches
Android
$199.99 - $840.00
Mega Pixels:

5.00

Screen Size:

4.50 Inches
Android
$65.00
Mega Pixels:

8.00

Screen Size:

5.00 Inches
Android
$99.00 - $129.99
Mega Pixels:

5.00

Screen Size:

5.00 Inches
Android
$83.00
Mega Pixels:

13.00

Screen Size:

5.30 Inches
Android
$0.00
Mega Pixels:

5.00

Screen Size:

5.00 Inches
Android
$94.00 - $95.00
Mega Pixels:

16.00

Screen Size:

5.20 Inches
Android
-
Mega Pixels:

13.00

Screen Size:

5.00 Inches
Android
-
Mega Pixels:

13.00

Screen Size:

5.70 Inches
Android
$9.99 - $270.00
Mega Pixels:

0.00

Screen Size:

2.80 Inches
None
$0.00 - $109.99
Mega Pixels:

2.00

Screen Size:

4.00 Inches
Android
$39.00
Mega Pixels:

5.00

Screen Size:

5.00 Inches
Android
$59.00
Mega Pixels:

5.00

Screen Size:

6.00 Inches
Android
$79.00
Mega Pixels:

12.00

Screen Size:

5.20 Inches
Android
$179.00 - $299.00
Mega Pixels:

2.00

Screen Size:

4.00 Inches
Android
$39.00
Mega Pixels:

12.00

Screen Size:

5.50 Inches
Android
-
Mega Pixels:

0.00

Screen Size:

1.20 Inches
Android
-
Mega Pixels:

13.00

Screen Size:

5.00 Inches
Android
$349.00
Mega Pixels:

12.00

Screen Size:

5.10 Inches
Android
-
Mega Pixels:

13.00

Screen Size:

5.70 Inches
Android
$199.99 - $672.00
Mega Pixels:

12.00

Screen Size:

4.50 Inches
Android
$400.99 - $478.00
Mega Pixels:

5.00

Screen Size:

4.50 Inches
Android
$0.99 - $89.00
Mega Pixels:

5.00

Screen Size:

4.50 Inches
Android
$89.00
Mega Pixels:

2.00

Screen Size:

3.50 Inches
Android
$39.00
Mega Pixels:

13.00

Screen Size:

5.00 Inches
Android
$0.00
Mega Pixels:

8.00

Screen Size:

5.00 Inches
Android
$139.00
Mega Pixels:

5.00

Screen Size:

5.00 Inches
Android
$49.99 - $145.00
Mega Pixels:

0.00

Screen Size:

4.00 Inches
Android
$29.99
Mega Pixels:

12.00

Screen Size:

5.70 Inches
Android
$399.00
Mega Pixels:

16.00

Screen Size:

5.20 Inches
Android
-
Mega Pixels:

12.00

Screen Size:

5.50 Inches
Android
-
Mega Pixels:

13.00

Screen Size:

4.70 Inches
Android
-
Mega Pixels:

16.00

Screen Size:

5.20 Inches
Android
-
Mega Pixels:

16.00

Screen Size:

5.70 Inches
Android
-
Mega Pixels:

13.00

Screen Size:

5.50 Inches
Android
$49.00
Mega Pixels:

1.30

Screen Size:

2.20 Inches
None
$19.99
Mega Pixels:

13.00

Screen Size:

5.50 Inches
Android
$29.99
Mega Pixels:

8.00

Screen Size:

5.00 Inches
Android
$9.99 - $49.99
Mega Pixels:

5.00

Screen Size:

3.50 Inches
Android
-
Mega Pixels:

23.00

Screen Size:

5.20 Inches
Android
-
Mega Pixels:

0.00

Screen Size:

2.40 Inches
None
$9.99
Mega Pixels:

5.00

Screen Size:

4.50 Inches
Android
$29.99
Mega Pixels:

0.00

Screen Size:

0.00 Inches
None
$14.99
Mega Pixels:

1.30

Screen Size:

2.20 Inches
None
$19.99 - $29.99
Mega Pixels:

5.00

Screen Size:

5.00 Inches
Android
$19.00 - $54.00
Mega Pixels:

16.00

Screen Size:

5.50 Inches
Android
-
Mega Pixels:

16.00

Screen Size:

5.50 Inches
Android
$119.99 - $159.00
Mega Pixels:

8.00

Screen Size:

5.00 Inches
Android
$99.00
Mega Pixels:

5.00

Screen Size:

4.50 Inches
Android
$19.99
Mega Pixels:

5.00

Screen Size:

4.50 Inches
Android
$50.00
Mega Pixels:

20.00

Screen Size:

5.90 Inches
Android
-
Mega Pixels:

16.00

Screen Size:

5.50 Inches
Android
-
Mega Pixels:

16.00

Screen Size:

5.50 Inches
Android
-
Mega Pixels:

21.00

Screen Size:

5.50 Inches
Windows
-
Mega Pixels:

16.00

Screen Size:

6.40 Inches
Android
-
Mega Pixels:

13.00

Screen Size:

5.50 Inches
Android
$74.22
Mega Pixels:

5.00

Screen Size:

5.00 Inches
Android
$19.99 - $49.99
Mega Pixels:

13.00

Screen Size:

6.00 Inches
Android
$168.00
Mega Pixels:

5.00

Screen Size:

4.00 Inches
Android
$49.00
Mega Pixels:

13.00

Screen Size:

5.70 Inches
Android
-
Mega Pixels:

5.00

Screen Size:

3.70 Inches
Android
$34.99
Mega Pixels:

5.00

Screen Size:

4.50 Inches
Android
$69.99
Mega Pixels:

5.00

Screen Size:

4.00 Inches
Android
-
Mega Pixels:

2.00

Screen Size:

4.50 Inches
Android
$0.00 - $9.99
Mega Pixels:

0.00

Screen Size:

1.80 Inches
None
$22.00
Mega Pixels:

12.00

Screen Size:

5.00 Inches
Android
$649.00
Mega Pixels:

12.00

Screen Size:

5.50 Inches
Android
$300.00 - $349.00
Mega Pixels:

8.00

Screen Size:

5.00 Inches
Android
$49.99 - $145.00
Mega Pixels:

5.00

Screen Size:

4.50 Inches
Android
$9.99 - $79.99
Mega Pixels:

0.30

Screen Size:

2.40 Inches
None
-
Mega Pixels:

13.00

Screen Size:

5.30 Inches
Android
$59.99 - $270.00
Mega Pixels:

8.00

Screen Size:

5.00 Inches
Android
-
Mega Pixels:

8.00

Screen Size:

5.00 Inches
Android
$83.00
Mega Pixels:

5.00

Screen Size:

5.00 Inches
Android
$39.00
Mega Pixels:

5.00

Screen Size:

4.30 Inches
Android
$109.00
Mega Pixels:

13.00

Screen Size:

5.00 Inches
Android
$418.99 - $432.00
Mega Pixels:

8.00

Screen Size:

5.00 Inches
Android
$119.99
Mega Pixels:

8.00

Screen Size:

6.00 Inches
Android
-
Mega Pixels:

5.00

Screen Size:

4.50 Inches
Android
$0.00 - $4.99
Mega Pixels:

0.00

Screen Size:

1.30 Inches
Tizen
-
Mega Pixels:

0.00

Screen Size:

1.30 Inches
Tizen
-
Mega Pixels:

16.00

Screen Size:

5.50 Inches
Android
-
Mega Pixels:

16.00

Screen Size:

5.50 Inches
Android
$312.00 - $399.00
Mega Pixels:

13.00

Screen Size:

5.50 Inches
Android
$79.00 - $99.99
Mega Pixels:

16.00

Screen Size:

5.50 Inches
Android
-
Mega Pixels:

5.00

Screen Size:

5.50 Inches
Android
$4.99
Mega Pixels:

12.00

Screen Size:

5.20 Inches
Android
-
Mega Pixels:

13.00

Screen Size:

5.20 Inches
Android
$349.00
Mega Pixels:

5.00

Screen Size:

5.00 Inches
Android
$19.99 - $70.00
Mega Pixels:

8.00

Screen Size:

5.30 Inches
Android
$39.99
Mega Pixels:

8.00

Screen Size:

0.00 Inches
Android
$90.91
Mega Pixels:

5.00

Screen Size:

4.00 Inches
Android
$50.50
Mega Pixels:

13.00

Screen Size:

5.70 Inches
Android
$239.99
Mega Pixels:

5.00

Screen Size:

5.00 Inches
Android
$29.99 - $39.99
Mega Pixels:

13.00

Screen Size:

6.00 Inches
Android
$29.99
Mega Pixels:

0.00

Screen Size:

0.00 Inches
None
$19.99
Mega Pixels:

5.00

Screen Size:

4.50 Inches
Android
$0.00
Mega Pixels:

0.30

Screen Size:

2.00 Inches
None
$29.00
Mega Pixels:

5.00

Screen Size:

4.00 Inches
Android
$109.00
Mega Pixels:

13.00

Screen Size:

5.00 Inches
Android
$199.00
Mega Pixels:

8.00

Screen Size:

5.00 Inches
Android
$69.99
Mega Pixels:

2.00

Screen Size:

2.40 Inches
None
$69.00
Mega Pixels:

13.00

Screen Size:

5.50 Inches
Android
$159.00
Mega Pixels:

1.00

Screen Size:

2.20 Inches
None
$39.00
Mega Pixels:

5.00

Screen Size:

4.50 Inches
Android
$89.00 - $129.99
Mega Pixels:

8.00

Screen Size:

5.00 Inches
Android
$64.99
Mega Pixels:

0.00

Screen Size:

0.00 Inches
None
$9.99
Mega Pixels:

5.00

Screen Size:

5.00 Inches
Android
$139.00
Mega Pixels:

5.00

Screen Size:

5.00 Inches
Android
$99.99 - $124.99
Mega Pixels:

5.00

Screen Size:

4.50 Inches
Android
-
Mega Pixels:

13.00

Screen Size:

5.20 Inches
Android
$158.00
Mega Pixels:

5.00

Screen Size:

5.00 Inches
Android
$69.00
Mega Pixels:

2.00

Screen Size:

2.40 Inches
None
-
Mega Pixels:

2.00

Screen Size:

3.20 Inches
None
-
Mega Pixels:

2.00

Screen Size:

2.40 Inches
None
$29.99
Mega Pixels:

0.00

Screen Size:

2.00 Inches
None
$4.99 - $9.99
Mega Pixels:

0.30

Screen Size:

2.00 Inches
None
$24.99
Mega Pixels:

1.30

Screen Size:

2.20 Inches
None
$14.99 - $29.99
Mega Pixels:

5.00

Screen Size:

4.50 Inches
Android
$0.00
Mega Pixels:

5.00

Screen Size:

4.00 Inches
Android
$39.99
Mega Pixels:

0.30

Screen Size:

0.00 Inches
None
-
Mega Pixels:

5.00

Screen Size:

4.00 Inches
Android
-
Mega Pixels:

2.00

Screen Size:

4.00 Inches
Android
$0.00
Mega Pixels:

2.00

Screen Size:

3.40 Inches
Android
$9.99
Mega Pixels:

2.00

Screen Size:

4.00 Inches
Android
$4.99 - $19.99
Mega Pixels:

2.00

Screen Size:

3.20 Inches
None
$19.99
Mega Pixels:

2.00

Screen Size:

2.00 Inches
None
$288.99
Mega Pixels:

2.00

Screen Size:

2.80 Inches
None
$24.00
Mega Pixels:

5.00

Screen Size:

2.60 Inches
None
$269.99
Mega Pixels:

8.00

Screen Size:

4.70 Inches
Android
$199.99
Mega Pixels:

0.00

Screen Size:

0.00 Inches
None
$39.00
Mega Pixels:

0.30

Screen Size:

2.20 Inches
None
$49.00
Mega Pixels:

1.30

Screen Size:

1.90 Inches
None
$29.00
Mega Pixels:

12.00

Screen Size:

5.70 Inches
Android
$849.99 - $899.00
Mega Pixels:

13.00

Screen Size:

5.20 Inches
Android
-
Mega Pixels:

8.00

Screen Size:

5.00 Inches
Android
-
Mega Pixels:

13.00

Screen Size:

5.30 Inches
Android
$168.00
Mega Pixels:

5.00

Screen Size:

8.00 Inches
Android
-
Mega Pixels:

20.00

Screen Size:

5.50 Inches
Android
-
Mega Pixels:

5.00

Screen Size:

4.50 Inches
Android
$22.99 - $69.99
Mega Pixels:

8.00

Screen Size:

5.00 Inches
Android
$79.00
Mega Pixels:

23.00

Screen Size:

5.00 Inches
Android
-
Mega Pixels:

13.00

Screen Size:

5.00 Inches
Android
-
Mega Pixels:

23.00

Screen Size:

5.00 Inches
Android
-
Mega Pixels:

5.00

Screen Size:

2.40 Inches
None
$49.00 - $270.00
Mega Pixels:

5.00

Screen Size:

4.50 Inches
Android
$29.99 - $79.99
Mega Pixels:

8.00

Screen Size:

5.00 Inches
Android
$19.99 - $99.99
Mega Pixels:

16.00

Screen Size:

5.50 Inches
Android
$399.00
Mega Pixels:

13.00

Screen Size:

5.50 Inches
Android
$499.00 - $624.00
Mega Pixels:

21.00

Screen Size:

5.50 Inches
Android
-
Mega Pixels:

8.00

Screen Size:

5.00 Inches
Android
$89.99 - $99.99
Mega Pixels:

12.00

Screen Size:

5.10 Inches
Android
$694.99
Mega Pixels:

21.50

Screen Size:

6.00 Inches
Android
-
Mega Pixels:

13.00

Screen Size:

5.50 Inches
Android
$119.00 - $179.99
Mega Pixels:

8.00

Screen Size:

5.00 Inches
Android
$89.00 - $119.00
Mega Pixels:

16.00

Screen Size:

5.50 Inches
Android
$179.00 - $249.99
Mega Pixels:

8.00

Screen Size:

5.00 Inches
Android
$105.00
Mega Pixels:

5.00

Screen Size:

4.00 Inches
Android
$4.99 - $19.99
Mega Pixels:

5.00

Screen Size:

5.00 Inches
Android
$19.99 - $49.99
Mega Pixels:

5.00

Screen Size:

4.50 Inches
Android
$39.99 - $49.99
Mega Pixels:

3.00

Screen Size:

3.50 Inches
Android
$0.00 - $69.99
Mega Pixels:

5.00

Screen Size:

4.00 Inches
Android
$4.99
Mega Pixels:

1.30

Screen Size:

2.00 Inches
None
$9.99 - $29.99
Mega Pixels:

5.00

Screen Size:

4.00 Inches
Android
$19.99
Mega Pixels:

1.30

Screen Size:

2.20 Inches
None
$29.99
Mega Pixels:

5.00

Screen Size:

4.50 Inches
Android
$19.99 - $59.99
Mega Pixels:

5.00

Screen Size:

5.00 Inches
Android
$29.99
Mega Pixels:

5.00

Screen Size:

4.00 Inches
Android
$0.00 - $14.99
Mega Pixels:

8.00

Screen Size:

5.50 Inches
Android
$0.00
Mega Pixels:

5.00

Screen Size:

5.00 Inches
Android
$4.99 - $19.00
Mega Pixels:

5.00

Screen Size:

5.00 Inches
Android
$9.99
Mega Pixels:

5.00

Screen Size:

4.50 Inches
Android
$39.99
Mega Pixels:

13.00

Screen Size:

5.70 Inches
Android
$49.99 - $179.99
Mega Pixels:

13.00

Screen Size:

5.50 Inches
Android
$0.00 - $239.99
Mega Pixels:

5.00

Screen Size:

5.00 Inches
Android
$39.99 - $99.99
Mega Pixels:

12.00

Screen Size:

5.20 Inches
Android
$270.00 - $699.00
Mega Pixels:

12.00

Screen Size:

5.20 Inches
Android
-
Mega Pixels:

12.00

Screen Size:

5.50 Inches
Android
-
Mega Pixels:

12.00

Screen Size:

9.70 Inches
iOS
-
Mega Pixels:

12.00

Screen Size:

4.00 Inches
iOS
$0.00 - $399.99
Mega Pixels:

8.00

Screen Size:

5.50 Inches
Android
-
Mega Pixels:

8.00

Screen Size:

4.60 Inches
Android
-
Mega Pixels:

8.00

Screen Size:

6.40 Inches
Android
-
Mega Pixels:

13.00

Screen Size:

5.00 Inches
Android
-
Mega Pixels:

16.00

Screen Size:

5.30 Inches
Android
$299.00 - $688.99
Mega Pixels:

12.00

Screen Size:

5.50 Inches
Android
$149.99 - $694.99
Mega Pixels:

12.00

Screen Size:

5.10 Inches
Android
$99.99 - $649.99
Mega Pixels:

8.00

Screen Size:

5.00 Inches
Windows
-
Mega Pixels:

13.00

Screen Size:

5.50 Inches
Android
-
Mega Pixels:

13.00

Screen Size:

5.00 Inches
Android
-
Mega Pixels:

13.00

Screen Size:

5.50 Inches
Android
-
Mega Pixels:

13.00

Screen Size:

5.00 Inches
Android
-
Mega Pixels:

8.00

Screen Size:

4.70 Inches
Android
-
Mega Pixels:

5.00

Screen Size:

4.70 Inches
Android
$0.00 - $49.99
Mega Pixels:

2.00

Screen Size:

2.40 Inches
None
$39.00
Mega Pixels:

5.00

Screen Size:

5.00 Inches
Android
$39.99 - $120.00
Mega Pixels:

8.00

Screen Size:

5.00 Inches
Android
$149.00 - $149.99
Mega Pixels:

5.00

Screen Size:

5.00 Inches
Android
$79.00 - $192.00
Mega Pixels:

5.00

Screen Size:

4.50 Inches
Android
-
Mega Pixels:

13.00

Screen Size:

5.50 Inches
Android
-
Mega Pixels:

16.00

Screen Size:

6.00 Inches
Android
-
Mega Pixels:

13.00

Screen Size:

5.20 Inches
Android
-
Mega Pixels:

8.00

Screen Size:

5.50 Inches
Android
-
Mega Pixels:

8.00

Screen Size:

5.50 Inches
Android
$99.00
Mega Pixels:

5.00

Screen Size:

5.00 Inches
Android
$89.00
Mega Pixels:

8.00

Screen Size:

5.70 Inches
Android
$399.99 - $448.99
Mega Pixels:

5.00

Screen Size:

5.00 Inches
Android
-
Mega Pixels:

13.00

Screen Size:

5.50 Inches
Android
-
Mega Pixels:

5.00

Screen Size:

4.70 Inches
Windows
-
Mega Pixels:

5.00

Screen Size:

4.50 Inches
Android
$69.99
Mega Pixels:

5.00

Screen Size:

4.50 Inches
Android
-
Comparing Recently added Phones: