Best Cell Phone Plans in Houston, TX
Find and compare the best cell phone plans in Houston, TX at Wirefly. Which cell phone carrier has the best coverage in your area? Click the carrier logos below to launch their coverage maps. Then, use our tool below to compare the price and features of each carrier's plans. Smaller carriers and MVNOs typically run on the networks of one of the big four carriers you see below.
Things to consider when choosing the best cell phone plan in Houston, TX
Houston is the largest city in Texas and ranks as the fourth largest in the United States. It's a cultural hub with amazing art, food and technology, to name just a few of the reasons so many people visit or call the city home. People who visit Houston obviously want to be able to use their cell phones to access GPS maps, upload the latest pictures they've taken to social media, check restaurant reviews and perform other tasks, and that means they need excellent cell service.
Cell phone reception is crucial for those in Houston, whether someone is just passing through the city or making it their home. Fortunately, all four of the major carriers have strong coverage throughout Houston, there are plenty of options in a competitive cell service market and 4G LTE service is widespread. This guide will cover everything a person would need to know about the best cell phone plans in Houston.
The market is flooded with many different options for cell phone plans. Few people are hard pressed to find a service and reasonable monthly price that fits into their budget. They can stay connected and take advantage of a host of features and services.
However, with the buffet of cell phone selections, how many people actually pay for what the truly need? Are more people paying for extras that they will never use? The answer to each of these questions is most likely yes and yes. While one deal may seem like it is the best, especially if a free phone is offered, it could end up draining a person's wallet when compared to a plan that does not include a free gimmick.
Once a person finds a good cell phone plan with the right amount of talk, text and data limits for their needs, it does not hurt to compare it with other plans. Viewing a wide variety of selections is easy to do in one place: Wirefly. This website offers the best cell phone plan pricing to help consumers save time and money shopping for the best price.
Cell phone coverage in Houston, TX is excellent
There's not a carrier on Earth that can boast perfect coverage, but big cities and metro areas tend to be well covered by each major cell service provider. It's in the more rural areas and those on the outskirts of larger towns where cell reception can be spotty. This is great for people in Houston, because they can also choose from the low-cost carriers that use the networks of the major carriers, getting strong coverage without breaking the bank.
All four of the major carriers, which are AT&T, Sprint, T-Mobile and Verizon, have excellent 4G LTE coverage across Houston, as do those smaller carriers.
No matter how good the features or price on a cell phone plan look, it makes no sense to purchase that plan if it doesn't work in Houston, TX, or where you live or work. To that end, most of the country has become a hub of very fast and robust LTE coverage on all major carriers and MVNOs in the past few years. While AT&T and Verizon have had broad coverage and fast LTE networks in Houston, TX, carriers like T-Mobile and Sprint had often lagged behind in terms of coverage, LTE technology, and overall speed. This is not the case any longer.
Now, all four major carriers have the city and its entire suburban area covered with fast LTE technology. In fact, all four carriers score within just a few points of each other in tests of speed, quality of calls, text message reliability and delivery rates, and depth of coverage, in Houston, TX. This means that you now have more options to choose from, more features to benefit from, and more price points available than ever before. There is no need to compromise on any one metric, and you can really find the best plan for your needs.
4G LTE is currently the fastest option on the market when it comes to data speed. All four major carriers provide 4G LTE service throughout the major areas in Houston, which include Houston CBD, Houston Airport, Kingwood, Hillcrest, Balboa Park, West Branch, Lake Houston and University Place. This means that the smaller carriers can also provide this data speed in all those areas.
Public Wi-Fi in Houston
There's more good news for people in the Houston area who want to avoid going through too much mobile data – the city is considered one of the most mobile-friendly in the nation, in large part because of all its free Wi-Fi options.
No matter where someone is in Houston, they probably aren't far from a public Wi-Fi hotspot. Every public library in the city has public Wi-Fi, as does Houston International Airport and the Houston Museum. When it comes to major shopping centers, both the Houston Center and The Galleria offer public Wi-Fi. Market Square Park is another hotspot.
There are also quite a few restaurants, bars and hotels with public Wi-Fi in Houston. These include Ziggy's Bar and Grill, Lancaster Hotel, Cyclone Anaya, The Corkscrew and Flying Saucer Pie Co. Any Starbucks will also likely have public Wi-Fi. Of course, these establishments typically intend for their customers to use the Wi-Fi, although anyone in the area could connect.
Major cell phone plan types in Houston
Many Houston, TX residents use cellphones for several different purposes. They often make voice calls, access the Internet and engage in texting. When people select cellular plans, they need to consider several different limits. Separate caps may pertain to voice minutes, text messages and data transfers. Different limits often apply to international communications, especially when subscribers make calls to people in countries outside of North America.
Individuals who completely or mostly rely on cellphones must find plans with enough data and minutes to fully meet their communication needs. Users who have home Internet connections and/or landline phones may be satisfied with the most basic cell phone services. Either way, Wirefly enables people to find affordable plans that have what they need. Most cell phone plans fit into one of three types: family, individual or no contract.
A family plan is more expensive than individual wireless service, but it costs less per line. All of the subscriber's mobile devices share the same amount of bandwidth and minutes. It's crucial to choose a plan with limits that accommodate the total cellphone usage of all family members. Alternately, a single-line plan only provides service for one phone. It's the most economical option for people who don't live with any other cellphone users.
A no contract plan offers the greatest flexibility and helps keep costs under control. Some providers call it a pay-as-you-go, prepaid or month-to-month plan. This type of service has become more convenient than it was in the past. Locals can visit department stores in Houston, TX and purchase prepaid cell phones. It's normally possible to begin using the phones immediately. However, extra fees may apply and high-end cell phones tend to cost more than usual.
No contract plans let people spend just as much as they want, and it's easy to switch providers at any time. On the other hand, individual and family contracts usually remain in effect for at least 12 months. Subscribers pay monthly fees and the contract requires them to keep paying until it expires. A substantial fee must be paid to cancel early; it includes a fine and a portion of the unpaid amount.
Unlimited data plans in Houston
The person shopping for cell service will need to look at when and how they use data on their cell phone to see if unlimited data is something they need. People that often use services requiring data when they aren't near Wi-Fi networks will need a plan that has sufficient data so that they don't deal with throttling or costly overages. Those who spend quite a bit of time on YouTube, Facebook and other services with streaming video content may need quite a bit of mobile data, unless they're around Wi-Fi networks all the time. Although data use goes up often, the average smartphone user currently goes through about 2 GB every month.
There are a few different types of unlimited data plans available in Houston.
There is unlimited data, but with a catch – only a portion of the data is high speed. For example, if it's a 2 GB per month unlimited data plan, the user would have their normal data speeds for those first 2 GB, but after that, they'll deal with throttling that brings their data speeds down to 2G.
There is unlimited data with reduced quality on videos. Even though the data is unlimited here, the user will only be able to get standard definition (SD) video streaming.
Finally, there is true unlimited data, with no catch and high definition (HD) video content.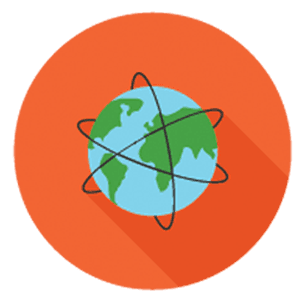 Finding the best wireless plan in Houston
When a person is trying to select the right cell phone plan and service provider in Houston, there are a few questions they must consider.
Budget is always important, and they should figure out about how much they're willing to spend before shopping around. They need to determine if they'll want to get a new phone with this new service plan, or if they're fine sticking with the phone they currently have. Finally, they should consider how much they use their phone, especially how often they need to use mobile data instead of Wi-Fi. By answering these questions, a person can pinpoint which plan is right for them.
When it comes to cell phone usage, the person needs to consider both how they're using their phone and how much they're using it. In some cases, a budget cell phone plan isn't going to cover a person's needs. Other times, a budget plan can be the best option from a value perspective.
A person's budget can be the single-most important factor in choosing a cell phone plan. Once a person knows how much they can pay for their service, they can see what features are available at that price point and narrow down their options.
It's common for people to get new phones once they start a new service plan, but some would rather keep their old phones. The benefit of keeping an old phone is that it saves the person money.
One plan won't be right for everyone, as each person has their own unique needs. That's why when shopping for a plan, the person needs to carefully consider their own needs to best evaluate the options that are available.
Consider all the different features that are important when you are looking for the right plan. There are three factors to keep in mind when choosing the best one for you or your family in Houston, TX: minutes, text messages, and data.
Cheaper cell phone plans often allow you to set a limit on the number of minutes you can talk and the number of text messages you can send. This is good for someone who doesn't use their phone a lot. But if you do, you'll want to look for a plan with unlimited talk and text. Luckily, most cell phone carriers offer this as a basic option, so you won't be paying much more for it when you choose it. With a contract plan, you'll use a wireless card to load minutes onto your phone for talking and texting. When you need more minutes, you simply purchase more. No contract phones cannot charge you for overages, as you simply cannot cause them.
If you plan to use a good deal of data in Houston, TX, be sure to look for a plan that offers you higher gigabyte plans. Cheaper plans come with two to five gigabytes for the month, which may be all you need if you can always connect to Wi-Fi. Higher plans offer anywhere from ten to 20 gigabytes per month and are great for consumers who may be using their device in places without Wi-Fi to connect to. You'll also want to check if the company will charge you for overages, as many will charge for every gigabyte you go over per month, which can really make your bill skyrocket if you aren't careful.
Comparing cell phone carriers in Houston, TX
These carriers all cover Houston, TX. Odds are good that your area is covered. Should you choose to go with a smaller carrier called Even most of the smaller carriers, known as Mobile Virtual Network Operators or MVNOs, they are usually attached to one of these larger carriers and share the same coverage area.
AT&T
One of the most well-known wireless companies in the country, and they offer an array of plans. These plans include family, single line, contract and prepaid.
Verizon Wireless
This company also offers plans for families and individuals with or without a contract. You can pre-pay or share and unlimited text and talk plans are available.
Sprint
With Sprint, even your friends can get in on the deal. With their Better Choice Plan, you can have friends and family members on the plan with you. They may be the place for you if you have large data needs. They are one of the few companies who offer truly unlimited 4G LTE data.
T-Mobile
T-Mobile offers no-contract plans exclusively, hence their moniker, the 'uncarrier.' If you want unlimited talk, text and data, go with their T-Mobile ONE or Simple Choice plans. All three services are throttled at various levels and you pay once a month. Plans are available for tho individuals and families.
Other cell phone carriers and MVNOs
Use our comparison tool to compare major carrier plans against those of smaller companies and MVNOs that also have coverage in Houston, TX. They can be an effective way to save money while still getting great coverage.
Which carrier is the best in Houston?
It'd be hard to find a carrier that doesn't claim they're the best choice, as many carriers spend large amounts of money to show commercials to Houston consumers advertising their "best plan yet." Having options is great, but it can also make it difficult to choose the best of the many deals that are out there. That's where cell phone plan search and comparison tools can come in handy for figuring out which is truly the best option based on the person's needs.
The Big Four Aren't the Only Carriers in Houston
Whenever someone decides it's time to shop for a new carrier, their mind usually goes to the four biggest names in the industry.
There's much more out there than just AT&T, Sprint, T-Mobile and Verizon, though. Those carriers can be excellent choices, but there are also quite a few smaller carriers that have fantastic deals of their own. Smaller carriers include Boost Mobile, FreedomPop, MetroPCS, Ting and Virgin Mobile. They may be smaller, but they can provide a similar level of service since they each make use of one or more major carriers' networks. Because they're smaller, they can also offer bargain prices on their plans.
It's a good idea for those searching for a new carrier to look into some of the smaller carrier that aren't as well known, check their coverages and look into their deals.
Houston has no shortage of cell phone carriers. Besides the major carriers, customers can also choose from many smaller carriers, including Cricket, GreatCall and H2O Wireless. Some of these carriers will use one major carrier's network. For example, Boost Mobile users Sprint's network. Other smaller carriers use multiple networks. FreedomPop is one example, as it uses both Sprint's and AT&T's networks.
Best Cell Phone Plans in Houston, TX ZIP Codes
77001
77002
77003
77004
77005
77006
77007
77008
77009
77010
77011
77012
77013
77014
77015
77016
77017
77018
77019
77020
77021
77022
77023
77024
77025
77026
77027
77028
77029
77030
77031
77032
77033
77034
77035
77036
77037
77038
77039
77040
77041
77042
77043
77044
77045
77046
77047
77048
77049
77050
77051
77052
77053
77054
77055
77056
77057
77058
77059
77060
77061
77062
77063
77064
77065
77066
77067
77068
77069
77070
77071
77072
77073
77074
77075
77076
77077
77078
77079
77080
77081
77082
77083
77084
77085
77086
77087
77088
77089
77090
77091
77092
77093
77094
77095
77096
77097
77098
77099
77201
77202
77203
77204
77205
77206
77207
77208
77209
77210
77212
77213
77215
77216
77217
77218
77219
77220
77221
77222
77223
77224
77225
77226
77227
77228
77229
77230
77231
77233
77234
77235
77236
77237
77238
77240
77241
77242
77243
77244
77245
77246
77247
77248
77249
77250
77251
77252
77253
77254
77255
77256
77257
77258
77259
77260
77261
77262
77263
77265
77266
77267
77268
77269
77270
77271
77272
77273
77274
77275
77276
77277
77278
77279
77280
77282
77284
77285
77286
77287
77288
77289
77290
77291
77292
77293
77294
77296
77297
77298
77299