Best Unified Communications Systems of 2023: Pricing & Reviews
Compare Unified Communications as a Service (UCaaS)
Unified Communications (UC) refers to business-related communications. People working together need to communicate with each other quickly and efficiently. UC utilizes numerous tools to create this communications system. This allows people to complete tasks more quickly and provides better service for clients and/or customers. Such an important part of facilitating day-to-day business operations, UC is expected to grow to a $143.5 billion industry by 2024.
It's important to remember that UC is not simply one product but a system involving multiple components. It includes everything from instant messaging capabilities, conferencing tools, mobile access, and call control to name a few possible areas that fall under the phrase Unified Communications. These components must be compatible with each other as well as be cost-efficient.
UC tools require a significant investment. You want to create a UC system that allows you to get the best ROI (return on investment). To do that, a specialist can help tell you what your company needs in particular.
Compare Unified Communications solutions below.
Provider
Plan Details
Monthly Rate*
The #1 VoIP solution for remote teams.

Work from anywhere with mobile & desktop apps
Stay connected with video meetings
Manage users easily with intuitive admin portal

Details

46 Reviews

Alliance

Simple Control Panel Interface
25 minute easy setup
Daily call reports

* 12% discount for subscribing and paying for a year upfront

Details

13 Reviews
Mechanisms of a UC Solution
Presence is an important part of a proper UC system. Presence refers to allowing people within your company to easily see whether a colleague is available on instant messenger or telephone. When you can see who is available, it increases the chance that you can reach someone with the time to help you, eliminating the need to wait for a call back from a colleague.
Instant messaging (IM) allows people connected to the system to speak to each other via instant message quickly. The system is generally utilized only within the company for colleagues to reach each other. Having a private instant messaging system instead of a public one, like AIM, provides more security. Remember that these systems generally cannot connect with another company's.
Unified Messaging (UM) refers to phone calls, voice mails, fax, and e-mails. The value of a UC system on unified messaging is that you can see who is available and who isn't. Most of the time, you won't have to wait for a response because you will be able to contact somebody who is free to assist you with what you need.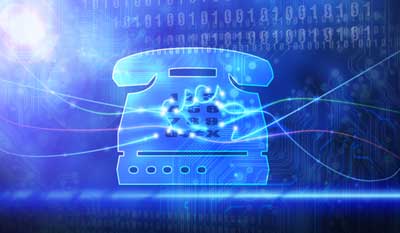 UC systems also provide conferencing capabilities that allow conference calling, video conferencing, and a variety of other ways to communicate with a large number of people efficiently.
Another large component of UC systems is the ability to collaborate with multiple people in your office with things like file sharing. This grants the ability to share and edit documents with specific people in the office. This keeps the necessary people in the loop, and it allows work to get done quickly online.
Related: Best Free Web Conferencing Software
Mobility is another important aspect of the UC system. You need to be able to take your work on the go, and it must be able to work on different devices. This allows people to work from the office, while on the go, and at home easily. Look for a UC system that people can connect to with the laptops and smartphones.
A Private Branch Exchange System (PBX) is the telephone system in an office. When someone calls, the PBX is what directs the person to the correct extension. If there are multiple people at that extension, it routes the call to someone who is available. The PBX is also responsible for the menu options, hold music, voicemail, transfers of phone calls, and conference calls. These systems are expensive and generally cost about $2000 per person. A company can choose to have PBX hardware onsite, use a hosted IP PBX solution, or build a VoIP for business solution. The first option is easy to use, but its features are limited. The next option offers more solutions, but those features can cost more money. The last option requires know-how that not everyone has.
Big Names in Unified Communications
Every company has personalized communication needs that need to be met. As the owner of a company, you must choose the best system for your company's specific needs. There are a lot of options out there, though, and it can be difficult to choose the right one. Many options may seem familiar, but it's important to know their strengths and weaknesses.
Being such a large business, it's no surprise that some of the biggest names in telecommunications offer UC solutions. For example, Cisco, Microsoft, and Google have all created versions of their services for business. For example, Microsoft has utilized their well-known service Skype and created Skype for business to provide a solution for business to hold video conferences. Google has a popular instant messaging program through their e-mail service known as Hangouts. Companies have the option to use Hangouts as a way for people to instant message throughout the office.
An advance to choosing one of these big names is that they are recognized by a lot of people. Employees won't need extensive training because they likely have some experience with the platform already. While popular for business solutions, Cisco's Spark technology is not quite as recognizable and requires more training than some more popular solutions.
It's important to remember that UC is a conglomerate of different systems. These systems must be able to speak to each other. Cisco is especially known for being compatible with a wide variety of telecommunication platforms. Microsoft and Google do not communicate with other systems as well, eliminating them as options in complex UC systems.
Security can be very crucial for certain businesses. If security is a big concern of yours, remember that Google Hangouts doesn't offer much in the way of security.
How to Choose the Right Unified Communications Platform
The largest consideration in choosing a Unified Communications (UC) system is cost. Luckily, UC systems are created to save a company money right off the bat. Many companies use Cloud technology to save money in office equipment and filing. This doesn't mean that you won't have plenty of complex decisions, though. Business owners must make the most fiscally responsible decisions for their company. While using familiar platforms can make certain aspects easier, it's more fiscally responsible to choose one company to handle all of the components of your communications system. It's like buying multiple services from one cable company (such as phone, cable, and internet). When you get all three services, you save more than buying the three services from different companies. Cost also refers to how much money your investment will save you. Going for a cheap communications system can cost you more in man hours and customer complaints than a large initial investment. At the same time, you don't want to spend money on a large system that you won't utilize to make it worth the cost.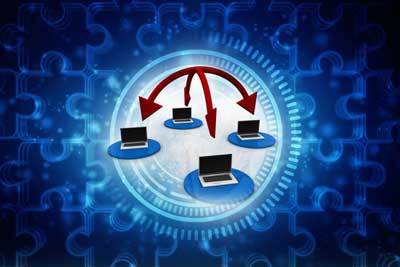 When you are starting a new business, there are a lot of unknowns. Many companies will allow people flexibility. They will offer multiple services, but you can sign up for the ones that you need. Afterwards, if you decide that you do need more services, they allow you to add them on as your business grows and finds a need for additional services. Companies that offer this flexibility can be the best solution for new businesses. This flexibility can be useful when launching new products and services as well.
Simplicity is key. Complex systems require more training time and cost. Plus, when a system is too complex, things might not get done properly. This cost more money and time than if the task could have been completed the first time. This will also cost more money in IT employees who will be needed to explain and fix things when they go wrong. With a slightly higher investment, you may be able to find a system that is user-friendly for most people.
The Unified Communications system can make or break a company in a number of ways. This is one of the largest investments that a company will have to initially put up into their business. Avoid making fatal mistakes that can prevent employees from getting the job done well. Ultimately, it's crucial to compare multiple different systems to see what they offer. Compare the costs and determine which system is the one you want to invest in. When the system doesn't work, you must have people on site to handle technical problems. Your employees can't get work done, and you can't make money, if they can't communicate with their colleagues properly. A successful UC system will keep things running smoothly, but don't forget to make necessary updates as your system gets older.