How To Turn Off Autocorrect On iPhone
Anyone who has used an iPhone knows it's awesome, but sometimes autocorrect can get really annoying. For some reason, even words you use a lot occasionally keep getting autocorrected over and over. Autocorrect, or Auto-Correction as Apple calls it, is a great feature most of the time. However, if you're confident in your iPhone typing ability, why not just turn autocorrect off?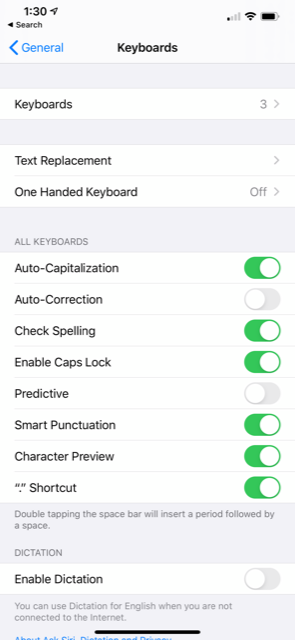 How to turn autocorrect off on iPhone:
Go to Settings
Tap the General menu item
Tap the Keyboard option
Toggle the switch next to Auto-Correction to the OFF position (so it is white instead of green)
That's it! You're done. Autocorrect on your iPhone is now off so you can type whatever you want without your iPhone autocorrecting your typing to the wrong words.
To turn autocorrect back on, simply repeat the steps above but in step 4, toggle Auto-Correction to the ON position (so it is green instead of white.)